Dr. Michael Greger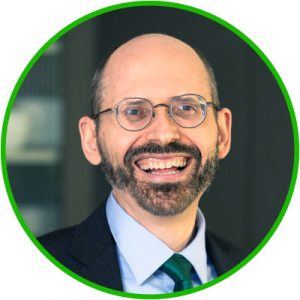 A founding member and fellow of the American College of Lifestyle Medicine, Michael Greger, MD, is a physician, New York Times best-selling author, and internationally recognized speaker on nutrition, food safety, and public health issues. He has lectured at the Conference on World Affairs, testified before Congress, and was invited as an expert witness in the defense of Oprah Winfrey in the infamous "meat defamation" trial. He is a graduate of the Cornell University School of Agriculture and Tufts University School of Medicine. Some of his latest books— How Not to Die and the How Not to Die Cookbook became instant New York Times bestsellers. He has videos on more than 2,000 health topics freely available at NutritionFacts.org, with new videos and articles uploaded nearly every day.
---
How Not to Die
Dr. Greger has scoured the world's scholarly literature on clinical nutrition and developed this presentation based on the latest in cutting-edge research, exploring the role diet may play in preventing, arresting, and even reversing our leading causes of death and disability.
---
Keynote: Evidence-Based Weight Loss
Dr. Greger presents groundbreaking research from his latest blockbuster, How Not to Diet, for a permanent solution to weight control.
---
Panel Q&A: Cruisin' for Knowledge ‒ Using a Plant-Based Diet to Support Health and Avoid Risks with Dr. T. Colin Campbell, Dr. Michael Greger and Dr. Michael Klaper, Hosted by Sandy Pukel
Don't miss this motivational, inspiring and informative Q&A with plant-based diet luminaries Dr. Michael Greger, Dr. T. Colin Campbell and Dr. Michael Klaper, hosted by cruise director Sandy Pukel. This is your chance to get all your questions answered. Whether you have been practicing a plant-based lifestyle for years or are just getting your feet wet, these experts can take you to the next level. Get the real scoop on living well, eating well and taking control of your health.