Chris Wark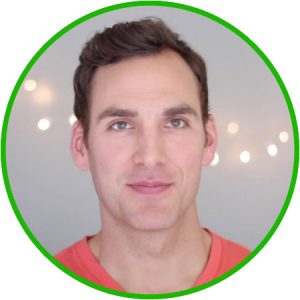 Chris Wark is a best-selling author, speaker and global health and wellness leader. Chris was diagnosed with stage III colon cancer in 2003 at 26 years of age. After surgery, he opted out of chemotherapy and used plant-based nutrition and non-toxic therapies to heal. He began sharing his story in 2010 with a mission to inspire people to take control of their health and to show them how to reverse disease with simple, but radical, diet and lifestyle practices. Chris reaches millions of people per year through social media and his website: chrisbeatcancer.com. His national bestseller Chris Beat Cancer: A Comprehensive Plan for Healing Naturally was published by Hay House in September, 2018 (a national bestseller, as ranked by USA Today, The Wall Street Journal, and Publishers Weekly).
---
Beating Cancer with Nutrition
When I was diagnosed with stage III colon cancer, my oncologist told me I was "insane" when I decided against chemotherapy after surgery. After prayerful consideration, I radically changed my diet and did every natural, non-toxic therapy I could find. Sixteen years later, I'm still cancer free, healthy and strong, and in the best shape of my life.
The information I will be sharing saved my life. I will be speaking about the absolute healthiest way to live, how I healed cancer, and how others have as well. And the good news is, these principles are holistic, and don't just apply to cancer. The human body is intelligently designed to heal itself, and given the proper nutrients and care, it will. You have the power to transform your life and regain your health. If I did it, you can too!