Eating a plant-based diet is one of the best choices you can make for your health, but vegans and vegetarians often have a lot of questions and concerns about nutrition. We often hear questions such as:
How much plant-based protein do I really need to stay healthy? 

Should I start taking dietary supplements to get certain vitamins or nutrients? 

How can I make sure I'm eating the right balance of foods? 
Trying to find answers to these types of questions can be extremely frustrating. Conflicting answers and misinformation have led to confusion for many plant-based eaters. 
We are offering a virtual workshop Friday, December 4, 2020 from 12:00 PM – 3:00 PM Eastern (9:00 AM – 12:00 PM Pacific) to help give you answers and peace of mind about your diet.
Get your ticket and save your spot for the Plant Based Nutrition 101 Workshop here.
---

Get Answers to Your Questions about Nutrition for Plant-Based Eaters in a New Virtual Workshop From Holistic Holiday at Home 
As the producers of Holistic Holiday at Sea and our online event Holistic Holiday at Home, we have heard so many questions about plant-based nutrition that we decided to offer a virtual workshop to help our community get the facts.
During this live, online event plant-based physician Dr. Michael Klaper and plant-based dietitian Julieanna Hever will offer information that will help you thrive on a whole-foods, plant-based diet and feel more confident as you make dietary choices. These experts will each lead information packed presentations and will also answer your questions during a live Q&A session. 
This workshop will help you:
Understand the most common nutritional deficiencies and ways to avoid them

Make sure you are getting all the essential nutrients you need 

Uncover which vitamins and nutrients are most often supplemented on a plant-based diet and which foods contain more of these hard to get nutrients

Learn which vitamins and nutrients may need to be taken in supplement form 

Understand what foods to include in your daily and weekly meal plans to help ensure balanced nutrition
---

Ticket and Cost Information 
Tickets for this valuable workshop will start at only $29. A limited number of tickets are available at this low cost so register today to secure your spot at the lowest price. 
---

Expert Speakers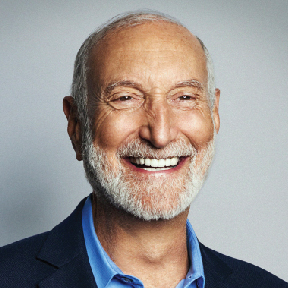 Dr. Michael Klaper is a physician, author, and internationally-recognized expert on the topic of plant-based nutrition who frequently leads classes on the importance of nutrition in clinical practice and integrative medicine. Dr. Klaper contributed to the PBS programs Food for Thought and Diet for a New America.
Julieanna Hever, known as the Plant-based Dietitian, is a Registered Dietitian and passionate advocate of the whole food, plant-based diet. She is the author of five books on the topic of plant-based nutrition and she has talked about this topic on The Dr. Oz Show and The Steve Harvey Show, among others.