Caribbean Cruise


March 2nd – March 9th, 2024
Your Voyage to Wellness
The Original Vegan Cruise
Nourish your body, mind, and sense of adventure.
Join us as we explore the beautiful Caribbean Islands and dive deep into the benefits of vegan nutrition with world-renowned plant-based inspiring leaders and advocates on board the elegant and brand new MSC Seascape.
Holistic Holiday at SeaTM has a nineteen-year legacy of combining a passion for travel with the love of plant-based living and continued education.
We assure you that taking part in this voyage will be an empowering experience! The knowledge and information you will take home from our world-renowned programs, dynamic classes and extraordinary vegan dining, will be easy to apply to your daily lifestyle as you rejuvenate your body.
Plus! Explore the beautiful islands of the Caribbean and enjoy incredible excursions. Imagine a week at sea with exceptional vegan cuisine at every meal, including parties to rejuvenate your love of music and gatherings. It's all this and more!
We invite you to sail with us and live it up as we meet new friends for a week at sea from March 2-9, 2024. See you on board!
That's why National Geographic Traveler named it,
"One of the 100 Best Worldwide Vacations to Enrich Your Life."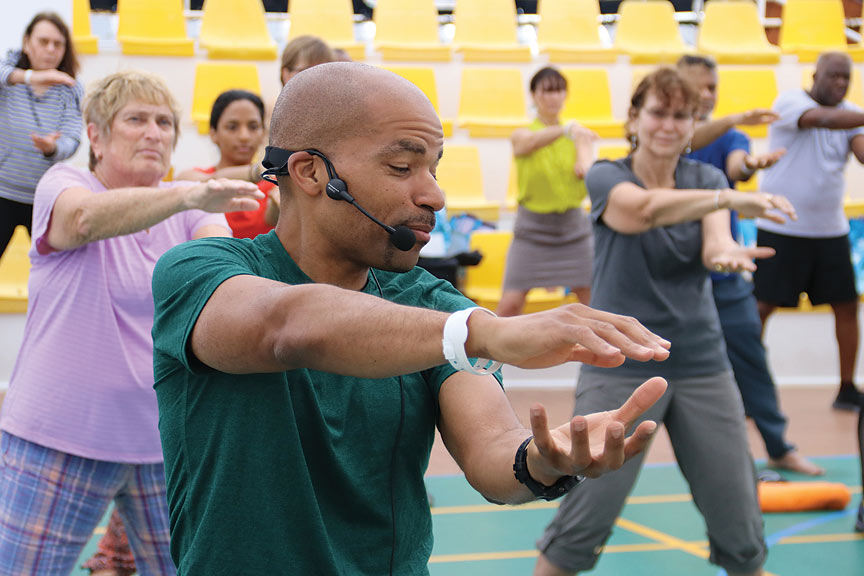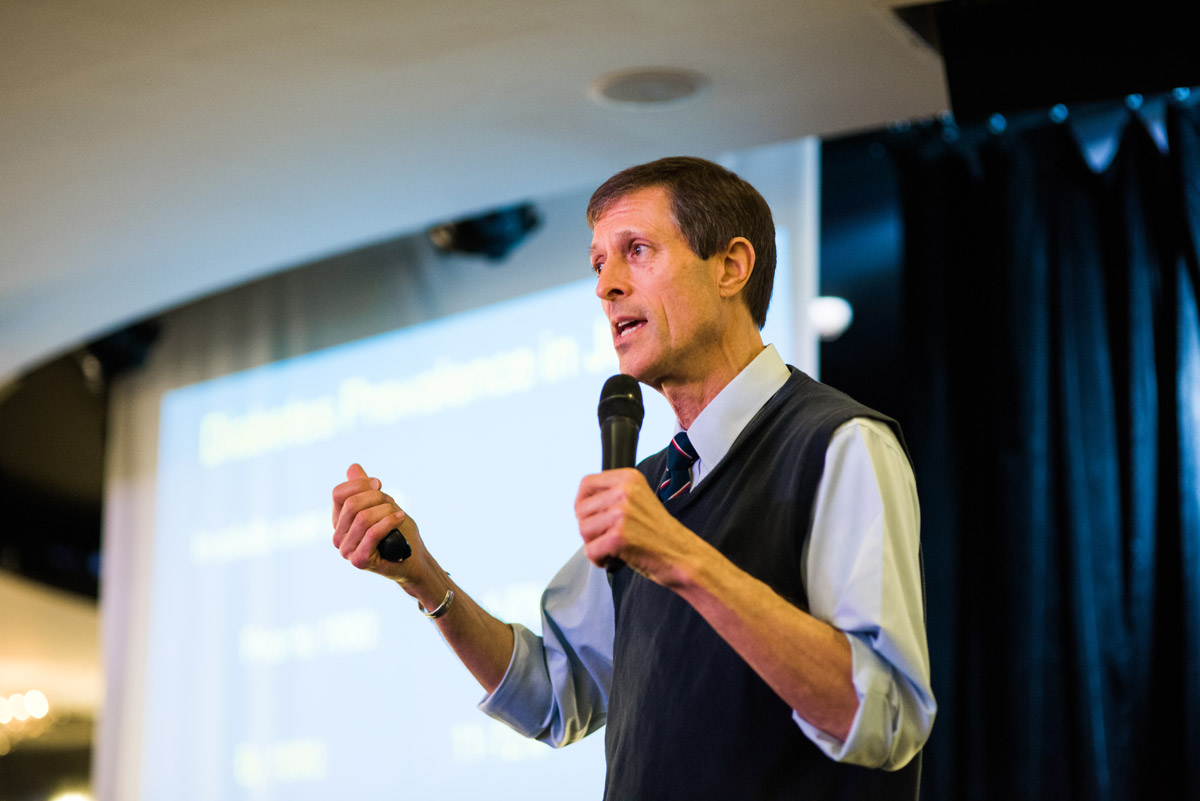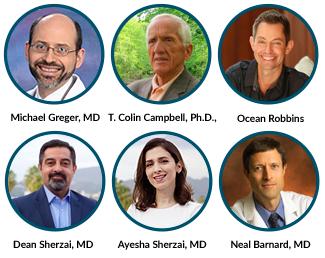 Set sail on this great adventure as we learn more about plant-based nutrition from creative, motivating, and inspiring plant-based presenters, leaders and advocates of this great vegan growing movement.
When it comes to cruises, the journey and the destination are equally important.
Each of the ports of call offers a variety of shore excursions that include historical sites, nature at its finest, sports-oriented activities, and many more.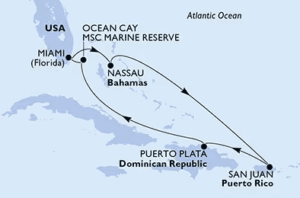 DAILY ITINERARY
Day 1 - Saturday, March 2, 2024 - Miami, Florida
Departure time is 6:00 PM
Day 2 - Sunday, March 3, 2024 - Nassau, Bahamas
Arrival: 7:00 AM - Departure: 4:00 PM
Day 3 - Monday, March 4, 2024 -  Day at Sea
---
Day 4 - Tuesday, March 5, 2024 - San Juan, Puerto Rico
Arrival: 10:00 AM - Departure: 5:00 PM
Day 5 - Wednesday, March 6, 2024 - Puerto Plata, Dominican Republic
Arrival: 10:00 AM - Departure: 6:00 PM
Day 6 - Thursday, March 7, 2024 - Day at Sea
---
Day 7 - Friday, March 8, 2024 - Ocean Cay, MSC Marine Reserve, Bahamas
Arrival: 8:00 AM - Departure: 8:00 PM
Day 8 - Saturday, March 9, 2024 - Miami, Florida
Arrival: 6:00 AM
Ports of Call / Cruising Highlights
Click on the images below for detail description of each port.
Shore excursions costs are not included in Cabin pricing. Prices vary. Additional details coming soon!
Nutritionists
Leading plant-based physicians sharing cutting-edge research
Movement coaches
Best-selling authors
Animal welfare advocates
Social influencers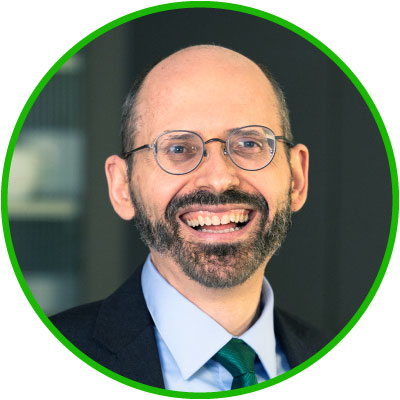 Founder, NutritionFacts.org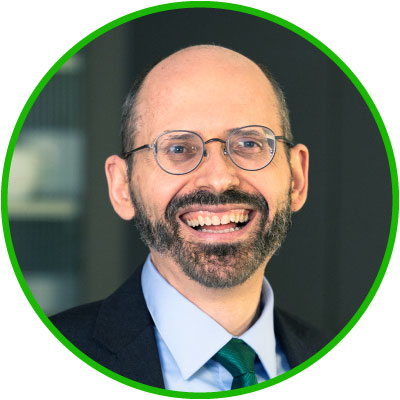 Founder, NutritionFacts.org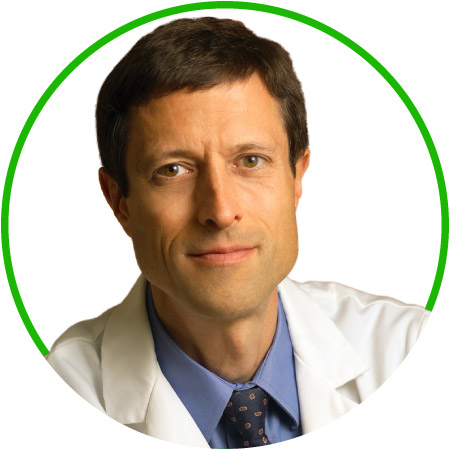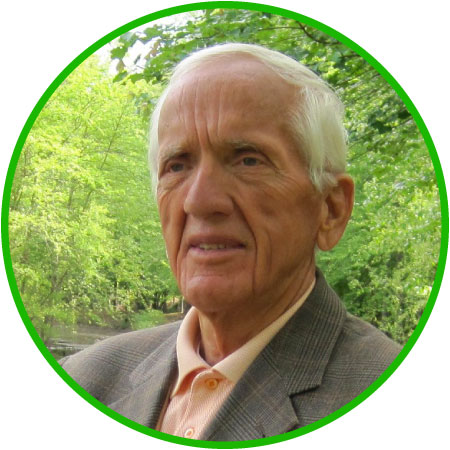 Cofounder & CEO of the Food Revolution Network
Imagine beginning your day embracing yoga, Pilates, or meditation classes in the fresh air with the ocean at your side just to name a few or simply choose to participate in interactive cooking classes learning to prepare the best tasting vegan dishes by well-known chefs that will inspire you to entertain at home.
The evening will conclude with nightly entertainment and social events where you can share your daily experience with your new friends.
Holistic Holiday at Sea™ is the largest, most comprehensive health and wellness program ever to be staged on a ship at sea. We consider our event a "Voyage to Well-being" and a wonderful, relaxing vacation experience. With over 40 teachers and 100 classes, our next cruise will be our best ever. Our 2024 program overview will be available shortly. Please check back in late September for further details.
◎ Lectures/Workshops
Schedule of Workshops and Venues will be available end of January. We will notify everyone when this is finalized and will post on this webpage.
Please be assured that no Keynote Lectures will be conducted while we are docked at the Ports of Call.
◎ Cooking Classes
Learn to prepare the best tasting vegan dishes by well-known chefs in the cooking classes. Please check back with us for a complete list of scheduled cooking classes and venues.
◎ Book Signings
Get your books signed by your favorite authors! The schedule of venues and times will son be available soon.
SEE THE LINEUP
◎ CME & CEU – Continuing Education Credits
Unfortunately, Holistic Holiday at Sea will not be offering continuing education credits for the 2024 cruise. Please check back for our status for 2025.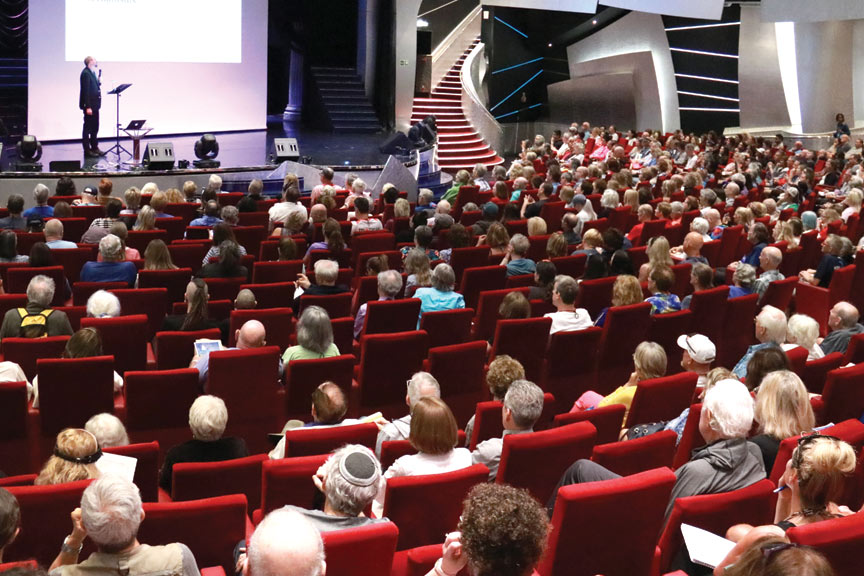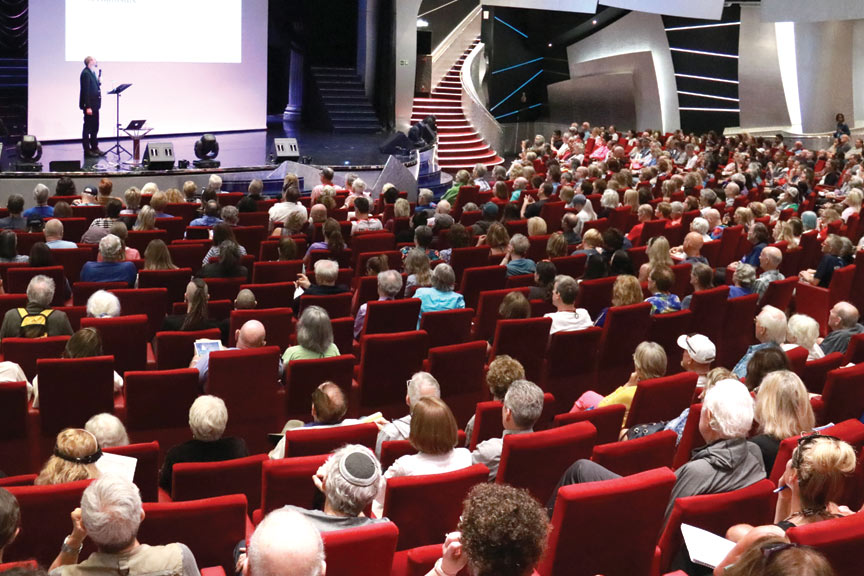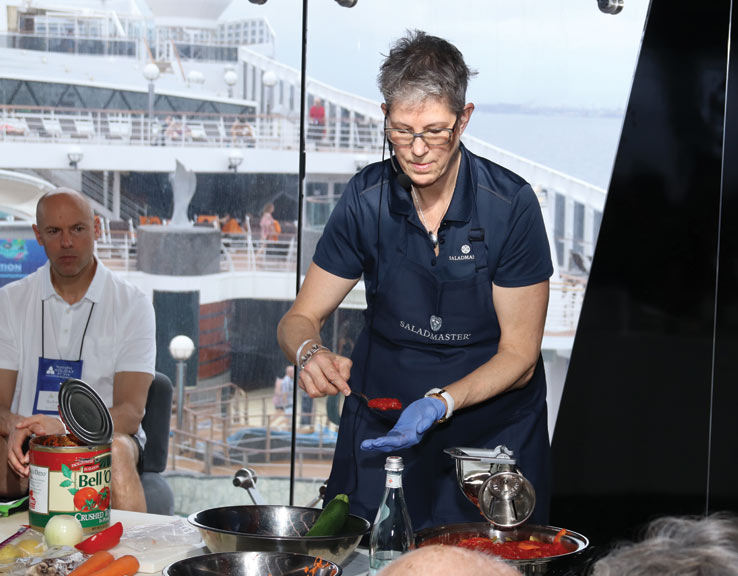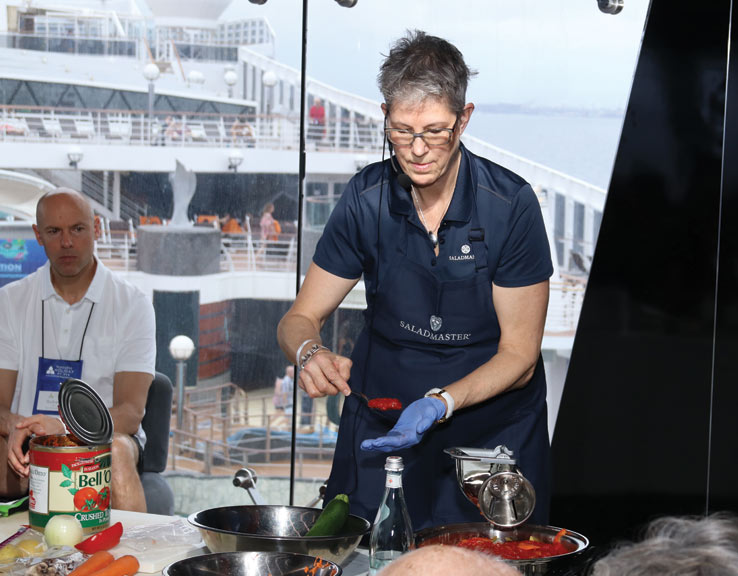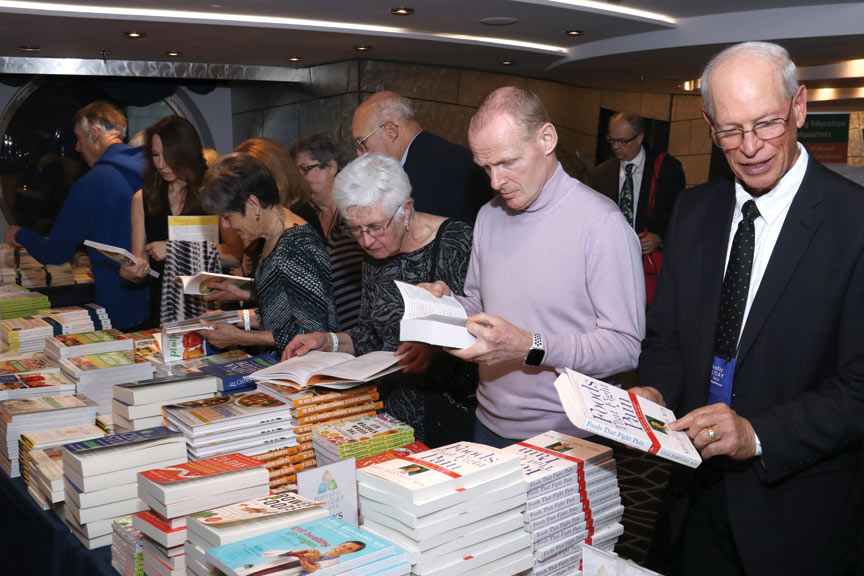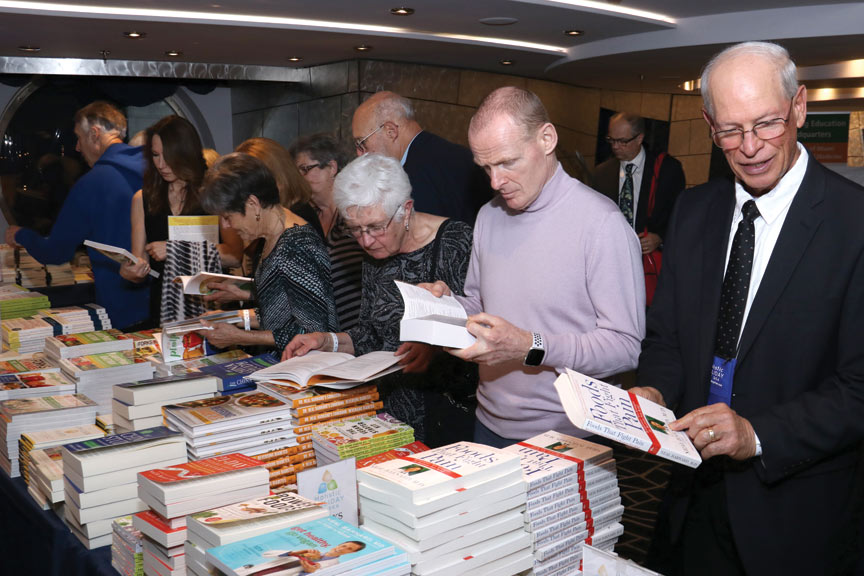 Stateroom Categories and Prices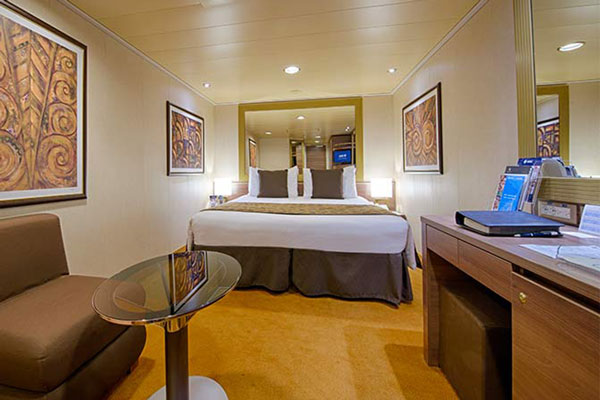 Prices start at:
$1,689
PER PERSON, DOUBLE OCCUPANCY*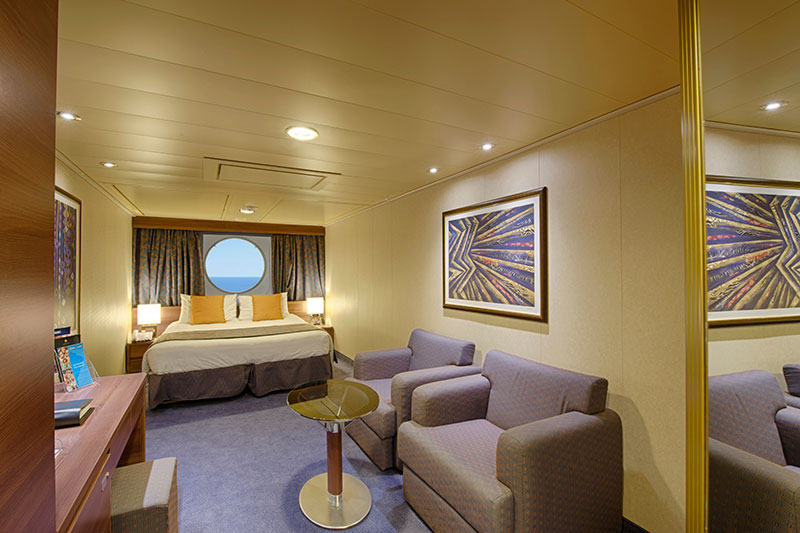 Prices start at:
$1,849
PER PERSON, DOUBLE OCCUPANCY*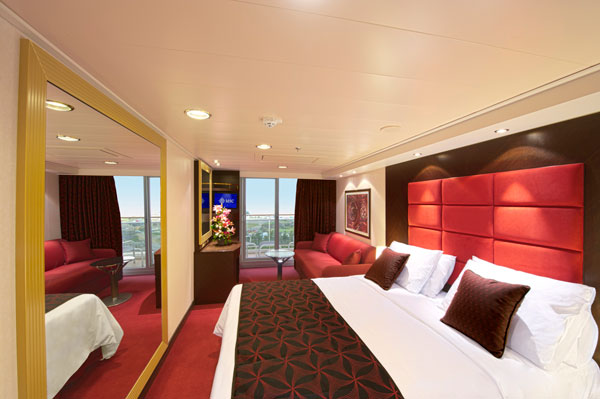 Prices start at:
$2,009
PER PERSON, DOUBLE OCCUPANCY*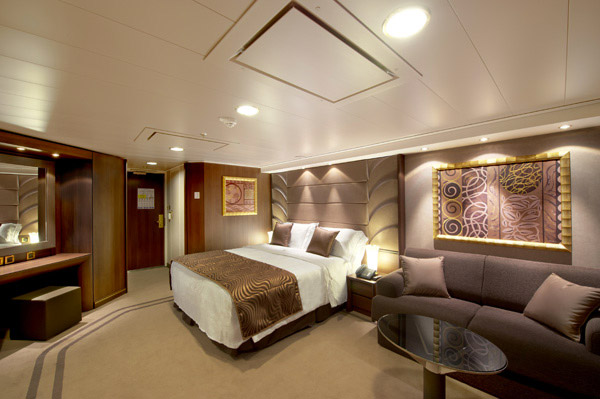 SOLD OUT!
Prices start at:
$2,879
PER PERSON, DOUBLE OCCUPANCY*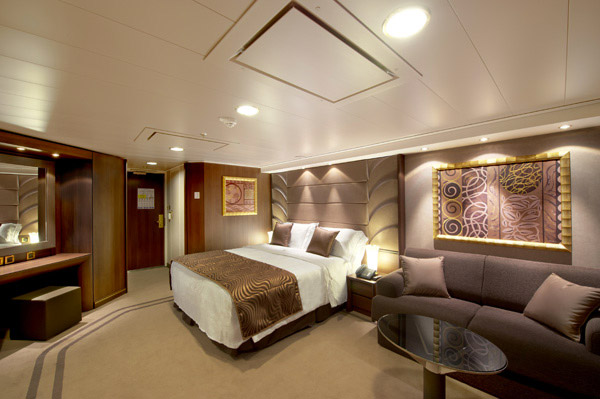 Prices start at:
$4,999
PER PERSON, DOUBLE OCCUPANCY*
*Click on the get more pricing info for 3rd and 4th passenger rates and to learn more about the Free Amenities!
CURRENT MSC CRUISES SAFE SAILING PROTOCOLS INCLUDE :
For U.S. Residents & Non-U.S. Residents:
Thanks to the recent relaxation of travel restrictions worldwide, we are glad to welcome all guests back on board our ships without any testing requirements or concerns about their vaccination status. We recommend Travel Insurance. 
Please remember that it is the responsibility of each guest to ensure they meet the requirements of any country they may be traveling through before, during, and after the cruise.
Protocols continue to be updated frequently and are subject to change.
It gets even BETTER! We also offer...
You will have an opportunity to meet and book one-on-one consults with physicians, dietitians, authors, pain management experts, yoga instructors, and other total body wellness experts as we sail.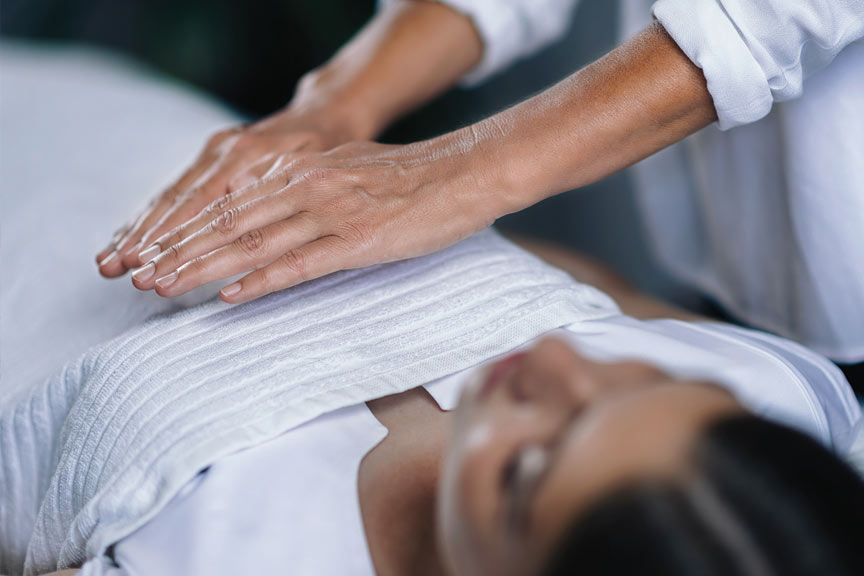 Some of our March 2024 Consultants include:
(Full list of 2024 Consultants Coming Soon)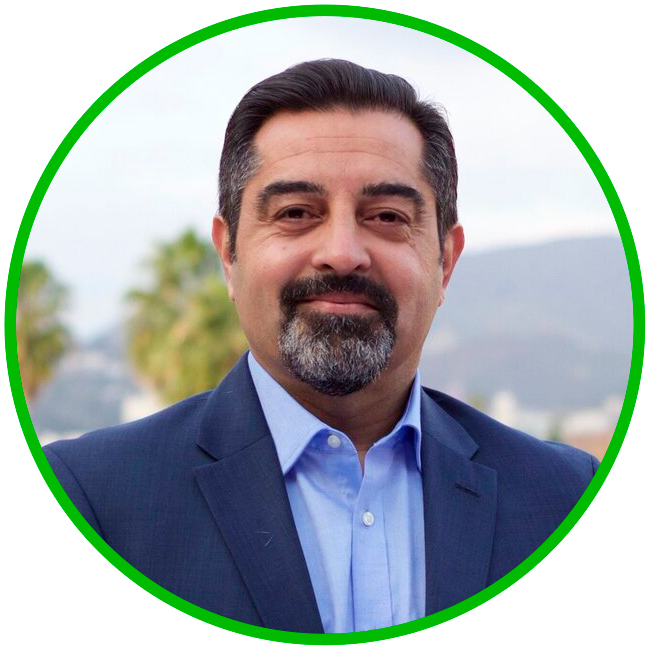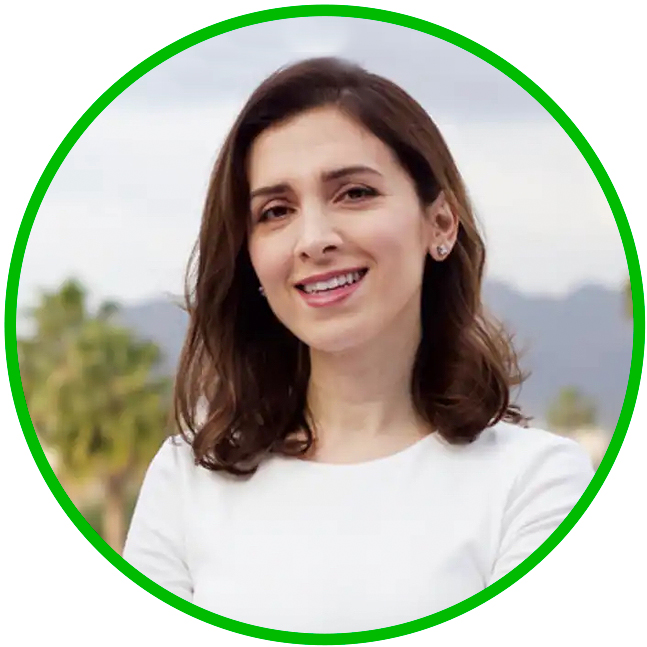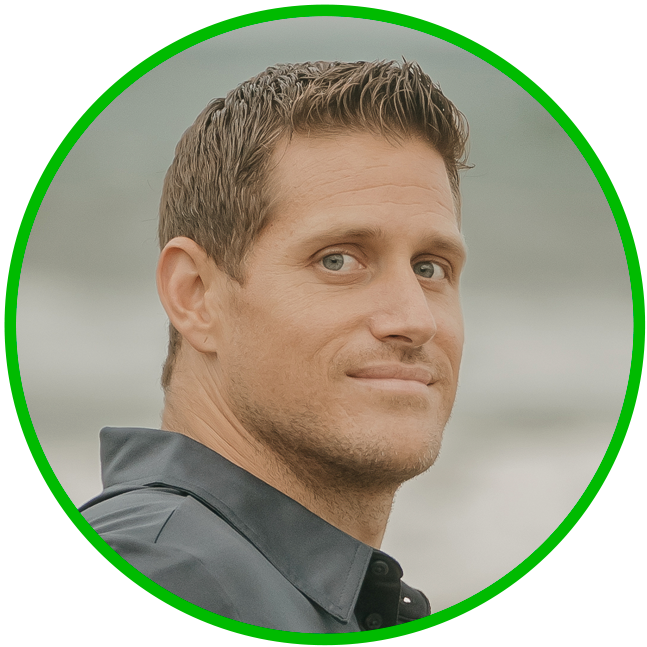 Award winning Author, Inspirational Speaker, Plant-Based Athlete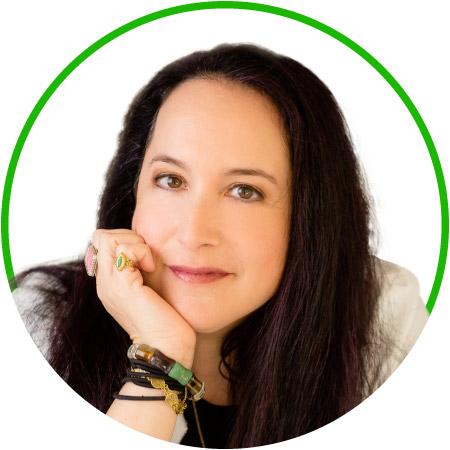 And there is so much more...
This signature cruise program has been attended by thousands of participants. We assure you that this fantastic, rewarding, and life-changing experience will not only enrich your life, but the life of your friends and family. The Holistic Holiday at Sea vision is one that offers holistic methods for achieving health and spiritual wellness. We strive to help people help themselves and offer financial support to other organizations that share like goals.
◎ Singles" Dinners & Socials
Stay tuned! Single's party and dinner events coming soon!
◎ Let's Talk With the Recovery Panel
Please check with us in for more information and participation details!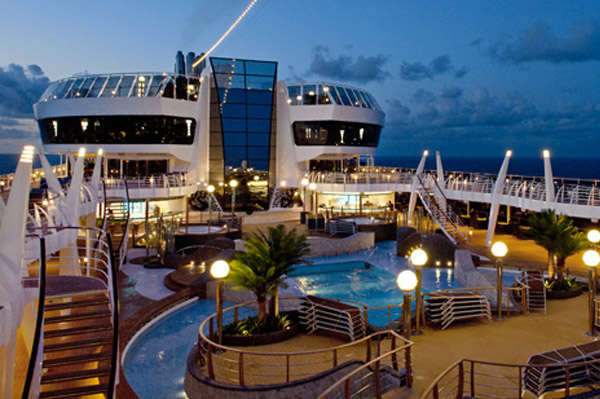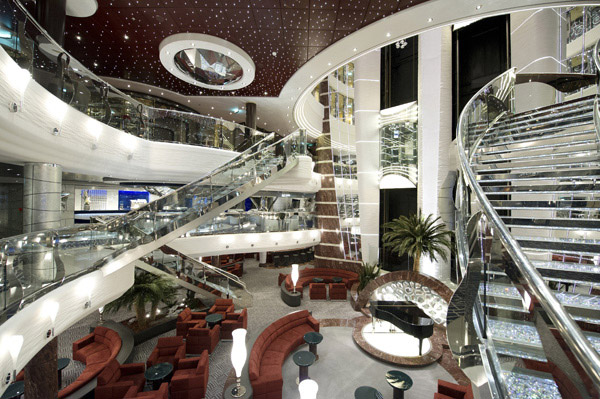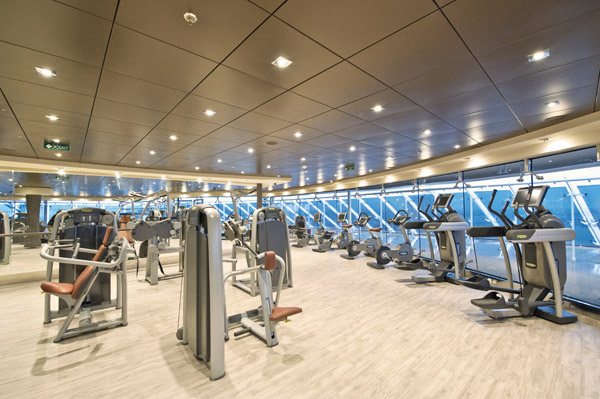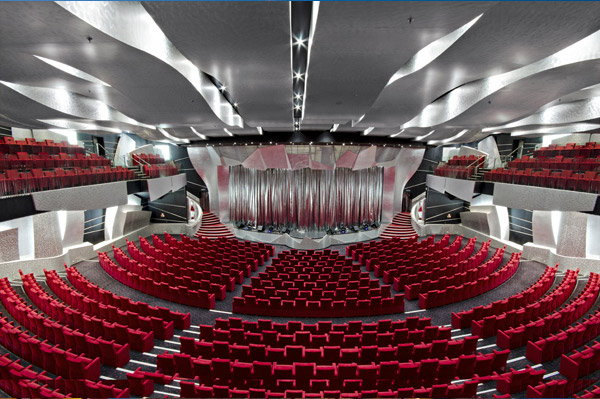 Don't wait BOOK NOW for best Cabin Selection.
All passengers must make their cruise reservations through Life Journeys.
Please click on the "Buy Now" button to make your reservation today!
See you Onboard!
For More Information Contact: 949-537-7270 x204 – Tina, Or email: tina@lifejourneys.net
Hours of operations: 8:30am – 5:30pm – Pacific Coast Time