Knowledge is power. To help empower you to achieve your goals for health, weight loss, and healing during Holistic Holiday at Home, we are bringing you the authors of some of the most important books about the plant-based lifestyle available today.
You are invited to join our virtual plant-based book club to learn about the latest scientific research about the benefits of eating a plant-based diet along with tips and delicious recipes that will help you transform your diet, health, and life for the better.
To get the most out of Holistic Holiday at Home's virtual book club, we recommend that you read one or more of the following books before the event begins.
---
Featured Authors and Books
Author: Chef AJ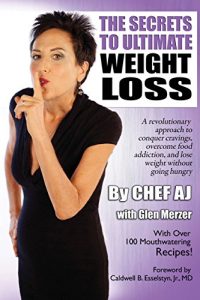 Featured Book: The Secrets to Ultimate Weight Loss: A revolutionary approach to conquer cravings, overcome food addiction, and lose weight without going hungry
Chef AJ is a renowned plant-based chef, culinary instructor, television host, and professional speaker who teaches people how to create delicious vegan meals that will transform their health.
In this book, Chef AJ shares the inspiring story of her own weight loss journey and offers secrets to making delicious and nourishing plant-based dishes that will help you reach your own goals for weight loss. This book includes dozens of recipes you can make at home, including oven-roasted ratatouille and no-bean vegan burgers.
---
Author: Dean Ornish, MD

Featured Book: The Secrets to Ultimate Weight Loss: A revolutionary approach to conquer cravings, overcome food addiction, and lose weight without going hungry
Dr. Dean Ornish has been a leading voice in health, healthcare, and medicine for almost 40 years. His revolutionary research was the first to demonstrate that eating a whole-foods, plant-based diet low in fat and sugar can often reverse chronic diseases.
In the national bestseller Undo It!, co-written by Anne Ornish, Dr. Ornish presents a simple yet powerful theory that explains why and how lifestyle changes can undo the progression of many chronic diseases such as cancer, diabetes, and heart disease and begin reversing aging at a cellular level. This book also includes seventy recipes, meal plans, tips, recommended exercises, and inspiring stories of transformation and healing.
---
Author: Ocean Robbins

Featured Book: 31-Day Food Revolution: Heal Your Body, Feel Great, and Transform Your World
Ocean Robbins is co-founder and CEO of the 500,000 member Food Revolution Network. He is leading a movement to transform our toxic industrialized food culture into one that supports the health of our planet and its people.
In his book 31-Day Food Revolution, Ocean offers a plan for how you can positively transform your diet, your life, and our planet by changing your habits to eat only healthy, ethical, and sustainable food. You'll learn the secrets of how to thrive on a whole-foods, plant-based diet while eating less sugar, processed foods, and unhealthy animal products.
---
Author: Brooke Goldner, MD

Featured Book: Goodbye Autoimmune Disease: How to Prevent and Reverse Chronic Illness and Inflammatory Symptoms Using Supermarket Foods (Goodbye Lupus)
Dr. Brooke Goldner is a medical doctor who has become known worldwide for reversing Lupus in herself. She has devoted herself to helping others get their lives back from autoimmune conditions.
In this follow-up to her book Goodbye Lupus, Dr. Goldner details how she uses her Hyper-nourishing Protocol for Autoimmune Reversal to help real people all over the world get their lives back from Lupus, Rheumatoid Arthritis, Hashimotos and other autoimmune conditions by eating foods you can find in any supermarket.
---
Author: Michael Greger, MD

Featured Book: How to Survive a Pandemic
Michael Greger, M.D. FACLM, is a leading physician, public health expert, and advocate for a whole-foods, plant-based diet. He is a founding member and fellow of the American College of Lifestyle Medicine who provides science-based, nutritional guidance through his nonprofit NutritionFacts.org.
Dr. Greger, who previously wrote the New York Times bestseller How Not to Die, has written a timely and powerful new book about pandemics and what we can do to protect ourselves and our loved ones. He also shares what we must do to stop the spread of infectious disease and prevent future pandemics.
---
Author: Tracye McQuirter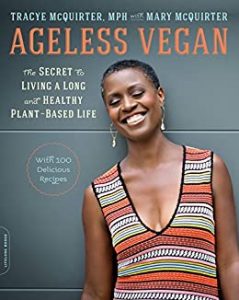 Featured Book: Ageless Vegan: The Secret to Living a Long and Healthy Plant-Based Life
Tracye McQuirter is a plant-based lifestyle expert, public health nutritionist, and 33-year vegan who has been teaching people how and why to live a healthy, meat-free lifestyle for the past 30 years.
In this book McQuirter teams up with her mother Mary to share how you can eat a nutritious and delicious vegan diet to promote longevity and prevent chronic disease. Ageless Vegan includes 100 of her favorite plant-based recipes, tips for building a vegan pantry, and a full 14-step guide with practical, easy-to-follow tips and advice.
---
Author: Will Bulsiewicz, MD MSCI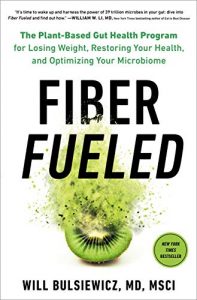 Featured Book: Fiber Fueled: The Plant-Based Gut Health Program for Losing Weight, Restoring Your Health, and Optimizing Your Microbiome
Dr. Will Bulsiewicz is a board-certified doctor in internal medicine and renowned gastroenterologist and expert in digestive diseases and the gut.
In this book, "Dr. B," covers the latest research showing that gut health is the key to boosting metabolism, balancing hormones, and taming inflammation that causes diseases. He shares the way to improve gut health, promote weight loss, optimize the immune system, lower cholesterol, reverse type 2 diabetes, improve brain function, prevent cancer, and more by eating a plant-based diet rich in fiber from a variety of colorful plants. Includes a 28-day jumpstart program with menus and over 65 recipes.
---
How to Participate in Our Virtual Book Club
All registered attendees of Holistic Holiday at Home will be given access to pre-recorded video interviews with these leading plant-based authors. You can watch their video sessions on-demand starting as soon as the event kicks off on July 26th, 2020. Register for a free pass to Holistic Holiday at Home to get access to those videos during the event.
If you want to participate in live Q&A sessions with each author you will need to purchase Holistic Holiday at Home's Total Health VIP Experience. Only VIP pass-holders will get the opportunity to join the live Virtual Book Club Q&A sessions with these authors.
Please note that the Health and Fitness Reset does NOT include access to the live Q&A sessions with the authors.
For those who do upgrade to the VIP Experience, you'll be invited to join these live Book Club sessions through Zoom. More information will be provided to VIP passholders on how to access those sessions during the event. VIPs will get exclusive access to these live conversations with these authors AND the opportunity to ask questions during the event. The authors will share key insights from these books and answer as many questions from attendees as possible during the event.
The Book Club Q&A sessions will be recorded so if you miss the live event you will be able to watch them later on. VIPs will be able to access these and other Holistic Holiday at Home video recordings for one full year after the event ends.
If you have already registered for free basic access to Holistic Holiday at Home, but would like to upgrade your pass to VIP status in order to join the live Q&A sessions, then please log into your account and select the option to purchase the Total Health VIP Experience.