Start 2020 off right with a healthy vacation in the Caribbean!
Our 2020 Holistic Holiday at Sea voyage will take place February 21-28, 2020. We'll embark from Miami, then travel to historic and beautiful San Juan, Puerto Rico; colonial Philipsburg, St. Maarten; and sunny paradise St. John's, Antigua and Barbuda. Many beloved plant-based experts will speak, including Dr. Michael Greger, Dr. Neal Barnard, Dr. Caldwell Esselstyn, and Dr. T. Colin Campbell. As always, there will be a diverse roster of presentations and cooking classes, as well as yoga, Qigong, Pilates, and mindful meditation.
This is going to be a phenomenal time—don't miss it! Here's a sneak peek of some of the highlights at each port.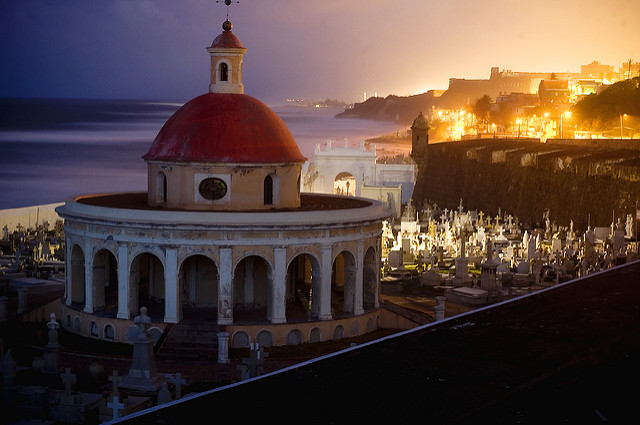 San Juan, Puerto Rico
As the capital and most popular tourist destination in Puerto Rico, San Juan is where old world elegance meets modern Caribbean. The New San Juan, the metropolis of the Caribbean, offers the allure of a modern and lively city in addition to tropical beaches and world-class dining. Cobblestoned Old San Juan features colorful Spanish colonial buildings and 16th-century landmarks.
There's plenty to discover in San Juan! Visit the San Juan National Historic Site, a world-renowned UNESCO site with massive fortresses and sweeping ocean views. Explore the different museums, marine reserves, beaches, plazas, gardens, and more. Check out the San Juan tourism page for more ideas.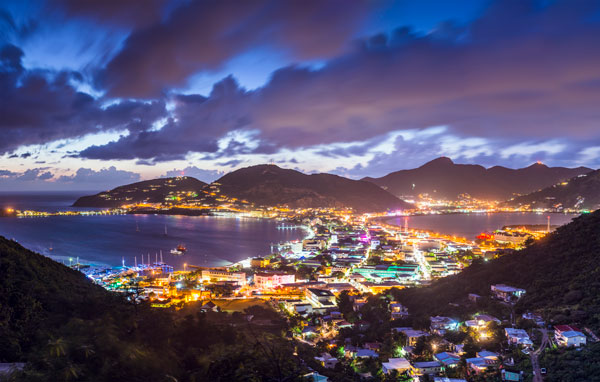 Philipsburg, St. Maarten
A perfect mixture of European sophistication and the warm laid-back nature of the Caribbean, St. Maarten is a world-record-holder for being the smallest island in the world to host two nations. Sint Maarten as it is called by the Dutch, and St. Martin as it is called by the French, is a 37 square mile island that features all the charm of the Caribbean. When cruising to St. Maarten, you will get to enjoy both cultures and traditions as you freely cross the border between these two nations living side by side.
Not only does St. Maarten have gorgeous beaches, charming European-style towns, and green rolling hills, it's home to the largest collection of butterflies in the Caribbean.
While you're in St. Maarten, shop for beautiful jewelry; sample the exotic guava berry rum; explore the island by ATV; enjoy the Caribbean-style French cuisine; and visit the Butterfly Farm.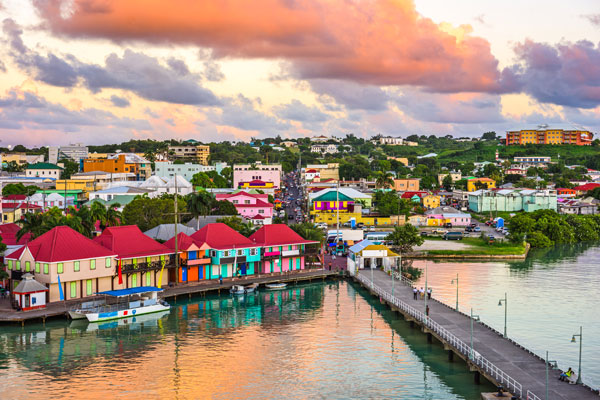 St. John's, Antigua and Barbuda
Candy-hued colonial cottages, market stalls piled high with tropical fruits and flowers, and coral reefs—these are typical sights on St. John's. As you approach the island, you'll see the evocative white baroque towers of St. John's Cathedral, a magnificent city landmark.
Shopping is excellent in St. John's. Head to Heritage Quay for duty-free shops. Check out Redcliffe Quay for souvenir shops, and don't miss the lively harborside public markets. For city and harbor views, visit the ruins of 18th-century Fort James and Fort Barrington. For an overview of the island's history, head to the Museum of Antigua and Barbuda in the 18th-century former Court House.
Book Now for the Best Deal
The super early bird discount goes from March 25-April 24. Don't delay—save your spot today!