Robert Carr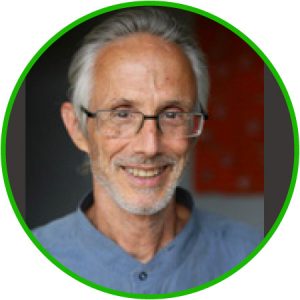 Bob Carr currently runs a macrobiotic center and organic farm, Wonder Full Life Centrum, in the Czech Republic. A long-time macrobiotic teacher, counselor and shiatsu practitioner, he directed the East West Macrobiotic Center of Cleveland, and was a founding director of the Kushi Institute of Germany and Macrobiotic Center of Munich. Bob has been a presenter at major macrobiotic events around the world. He taught Shiatsu and Oriental Medicine at the Ohio College of Massotherapy and authored The Energy of Food. As editor of the Macrobiotic NewsLetter and coordinator of the International Macrobiotic Teachers Association, he has been actively promoting vibrant health and one peaceful world.
---
The Healing Properties of Everyday Foods
Carrots, cabbages, onions and radishes all have specific healing properties. Each grain, like corn, wheat, rice and oats, to name a few, has special characteristics and benefits. Beans and squash have amazing curative powers. Many people know the healing energies of herbs and spices, but few understand the effects of the foods they put in their mouth daily. We'll discuss the specific healing properties of many everyday foods to secure and enhance your optimum health.
---
Chakras
Chakras are mysterious energy centers in the body that have been explored in India, Japan and esoteric societies in Europe. How do they function and what do they do? These wheels of spiralic energy act as transformers from extremely high frequency cosmic energy to usable forms of energy by our body systems. We'll cover practical and spiritual aspects and perform simple exercises to activate and harmonize the main chakras.
---
Macrobiotic Consultation
A one-on-one meeting to discuss your particular needs and to receive individualized recommendations to establish, strengthen or regain your health. Using visual, Oriental and macrobiotic diagnoses, including acupuncture meridians, Bob will determine what areas are most in need of improvement. You will receive written, personalized suggestions for diet, home remedies, exercise and lifestyle.
$350/person, 60 min.
$550/couple or family, 90 min.
---
Shiatsu Massage
Having studied with leading teachers in many countries, Bob consolidated the many approaches into a unique and delightful session. He has taught at the Kushi Institute in Becket Massachusetts and in Japan and Germany, as well as other international locations. You can choose a light, medium or strong touch. For sports oriented men and women, Bob employs his expertise garnered from his experience working with professional football players. Conversely, for people with health conditions or frail bodies, Bob can bring them relief and relaxation from tightness, tension and tender or painful conditions.
$150/person, 60 min.