Jessica Porter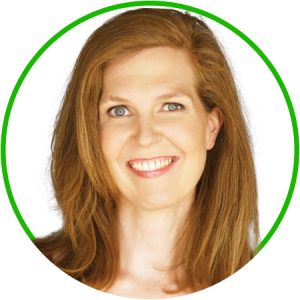 Jessica Porter is the author of The MILF Diet and The Hip Chick's Guide to Macrobiotics. She has been practicing macrobiotics since 1991, managed the Way to Health Program at the Kushi Institute in the mid-nineties, and has worked as a traveling macrobiotic cook. She also collaborated with Alicia Silverstone on the New York Times number-one bestseller, The Kind Diet, and worked with Tia Mowry and Patricia Heaton on their cookbooks. She is also a hypnotherapist and has created two hypnosis CDs for people practicing macrobiotics. Jessica is a trained actress and comedienne who makes her lectures funny, inspiring and informative. She lives in Los Angeles.
---
One Simple Act That Will Change Your Whole Life (Chewing)
Do you know that you can increase your energy without special foods, pills or rigorous exercise? Or that you can alkalize your food – and your whole body – by yourself? Do you know how to make your mind still, without meditating? Do you realize that you can improve the health of your teeth without a dentist? You are designed to do these things, and many more, by activating one simple gesture. Come to this lecture to find out the secret you've been hiding from yourself.
---
Cooking Class: You're Allowed to Eat That? Plant-Based Dishes That Will Blow Your Mind
So often, when someone converts to a plant-based diet, images of boring, boiled vegetables and dry, tasteless salads conjure up. Instead of seeing the incredible variety of the plant world, we see its limits. These recipes are here to open your eyes to the boundless variety you can explore. Come to this class to get acquainted with all sorts of ingredients and techniques for bringing your 'A' game to plant-based dishes. Your taste buds will thank you.
---
Recovery Panel: Health Survivors Share Their Stories, Moderated by Jessica Porter
Come prepared to be enlightened and inspired by these incredible stories of healing using alternative healing practices. Listen to these courageous people tell their personal stories about their life-saving experiences.