Dr. Joel Kahn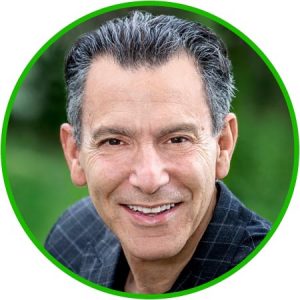 Joel Kahn, MD, FACC of Detroit, Michigan, is a practicing cardiologist and a Clinical Professor of Medicine at Wayne State University School of Medicine. He graduated Summa Cum Laude from the University of Michigan Medical School. Known as "America's Healthy Heart Doc," Dr. Kahn has triple board certification in Internal Medicine, Cardiovascular Medicine and Interventional Cardiology. He was the first physician in the world to certify in Metabolic Cardiology with A4M/MMI (the American Academy of Anti-Aging Medicine/Metabolic Medical Institute) and the University of South Florida.
Dr. Kahn has authored scores of publications in his field including articles, book chapters and monographs. He writes health articles and has five books in publication including Your Whole Heart Solution, Dead Execs Don't Get Bonuses and The Plant Based Solution. He has regular appearances on Dr. Phil, The Doctors Show, Dr. Oz, Larry King Now, Joe Rogan Experience, and with Bassem Youssef. He has been awarded a Health Hero award from Crain's Detroit Business. He owns two health restaurants in Detroit. Dr. Kahn can be found at www.drjoelkahn.com.
---
Keynote: How to Detect and Prevent Heart Disease
Dr. Kahn is a national expert on early heart disease detection. He will describe the history and progress that has been made in detection of artery damage at its earliest phases. He will discuss up-and-coming approaches that will be released soon. His goal is to prevent one million heart attacks, starting with yours.
---
The Miracle of Heart Disease Reversal
Dr. Kahn will describe the origins and importance of heart disease, relying on his more than 25 years of experience treating heart attacks and heart disease. He will describe the role of food as a vascular irritant as well as the evidence that plant-based foods directly improve heart and artery health. He will describe his approach in using plant-based nutrition, in both his practice and his restaurants, to reverse heart disease.
---
Cardiovascular Evaluation
Dr. Kahn will perform a detailed history of environmental, dietary and other lifestyle factors related to heart disease. He will provide personalized assessments of heart disease risk. Methods to reduce risk will be discussed. After the cruise, Dr. Kahn will arrange advanced laboratory evaluations in your home town that reveal the nature of inflammatory and other pathways to heart disease. He will perform a cutaneous skin antioxidant assessment during the session.
$600/person, 50 min.