Dr. David Blyweiss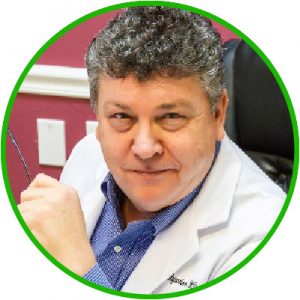 Dr. David J. Blyweiss began his medical career as a clinical pharmacist in South Florida prior to earning his medical degree. These dual backgrounds allowed him to appreciate the relevance of conventional pharmaceutical and surgical-based treatments in acute medical conditions, and also to recognize where they fall short in managing patients who suffer from the chronic degenerative diseases of a "Western civilization origin." Dr. Blyweiss became an early adherent and experienced practitioner of what would become known as "functional medicine." He has used this matrix of systems biology to effectively manage and alleviate the symptoms related to the most "difficult-to-treat" conditions by addressing the underlying causes, allowing the body to heal itself. He is a national and international speaker on the latest topics of interest in integrative and functional medicine. Dr. Blyweiss is the Medical Director of the Osher Center for Integrative Medicine nutrition conferences at the University of Miami, Miller School of Medicine, where he is also an adjunct faculty member.
---
The Gut Microbiome: Trillions of Friends You Never Knew You Had
New research comes out on almost a daily basis regarding the importance of the intestinal microbiome and our health. The impact of what we eat, and how and why a plant-based diet keeps our gut bacteria nourished to maintain our general health and brain health will be discussed. From gut to brain and back again, this lecture will provide useful information regarding prebiotics and probiotics and criteria for their use, as well as new research on microbiota transplants for inflammatory bowel disease and autism.
---
Prescription Drugs: The Good, the Bad and the Unintended Consequences
This presentation will begin with a brief walk through the history of the pharmaceutical industry and how its evolution into Big Pharma affects our health. The presentation will discuss the most common side effects of appropriately prescribed medication, including nutrient depletion and adverse reactions that can occur with short and long-term medication use. It will also cover what you can do to balance side effects.