Virginia Harper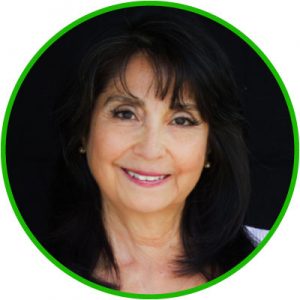 Virginia M. Harper, founder and director of You Can Heal You…. one meal at a time, is one of the pioneers establishing community and synergism in the health movement. She is an internationally recognized expert in the field of digestive health and autoimmune conditions. Virginia has designed a holistic system of knowledge and wisdom based on food energetics, emotional science and environmental influence. Her hands-on and logical approach has touched the lives of thousands of people, from all walks of life, afflicted with inflammatory bowel disease.
Virginia authored Controlling Crohn's Disease the Natural Way. With over 35 years of experience, her education began with her own healing journey as revealed in her personal story. She received certifications from the Kushi Institute and the Strengthening Health Institute in Macrobiotics and Food Energetics. She continues to stay updated and current with the science on microbiome health.
Virginia founded the Ki of Life Learning Center, a residential wellness clinic in Franklin, TN, where she counseled from 2004 -2009. Following, she taught at the Sha Wellness Clinic in Southern Spain until 2014 before returning to her home in Tennessee.
Today, Virginia is a sought out speaker on the subject of natural healing for inflammatory bowel diseases for all ages. Her hands-on food coaching and her ten-day residential program provide personalized guidance that gives people hope and answers for their most challenging digestive issues.
---
Crohn's Disease and Colitis: Modern Cause / Traditional Cures
There are many theories for the causes of inflammatory bowel disease leading to Crohn's Disease and Colitis, and an overabundance of drugs to remedy these conditions. However, traditional practitioners claim there is NO cure! Virginia will present traditional practices that provide gentle and effective solutions to the symptoms associated with these conditions. The focus is on preventing flare-ups!
---
Children's Gut Health 101
Virginia raised two healthy children using the principles that helped heal her Crohn's Disease. Her goal was to prevent Crohn's Disease, Colitis and weak intestinal function in her own children. Virginia has guided parents wishing to save their children from the ravishes of a diseased colon. In this lecture, she will speak on the causes that break down gut health in children, emphasizing the importance of creating a healthy microbiome at an early age for the development of a strong immune system in childhood and beyond.
---
Macrobiotic Health Consultation
Virginia's focus is on educating people—young and old—on healing their mind, body and spirit using whole, uncontaminated foods. During the consultation, she will evaluate and individualize a wellness program. Her expertise is in facilitating healing of the digestive tract at any stage of disability. The macrobiotic principles she uses complement medical treatment and dietary restrictions. Once the program has started, the recommendations need to be adjusted as the body responds and changes. You will have four coaching calls available to you that may be used once you have officially begun the program.
 $400/person, 75 min.