Sheri DeMaris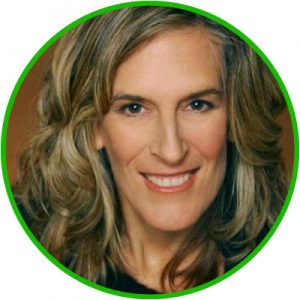 Sheri DeMaris, M. Ed., is a macrobiotic teacher and cookbook author who has taught at restaurants and cooking schools throughout the United States and Europe. She has consulted with chefs at top-rated restaurants, including the Ritz Carlton and the Williamsburg Inn, and has shared her knowledge with medical professionals at cutting-edge medical/health programs including the University of California San Diego School of Integrative Medicine and Hahnemann University.
Sheri is a Level 4 graduate of the Kushi Institute. She is the author of the book Macro Magic for Kids and Parents and is the host of an alternative health television cooking show Macro Magic. She holds a Master's Degree in Counseling from the College of William and Mary in Virginia and completed post-graduate studies in counseling from Villanova University in Pennsylvania.
Sheri is presently a consultant for the Holistic Holiday at Sea cruise where she is responsible for soliciting the best quality food and home health products from natural food companies.
---
Women's Health Issues and Dietary Choices
Women's health issues are a popular topic these days. We will discuss the five major medical conditions that are of great concern to women: heart disease, breast cancer, osteoporosis, depression and reproductive issues, as well as many others. The types of plant-based food dishes and remedies that can be used to help prevent and even improve women's health will be explored.
---
Private Cooking Consultation & Menu Planning Session
Sheri will have you complete forms describing the health issues you are presently experiencing and what you are currently preparing in your kitchen. She will then suggest some new dishes and remedies that will help you along your healing journey.She will also share some quick and easy cooking tips and help you with the process of menu planning.
$300/person, 50 min.