Sheldon Rice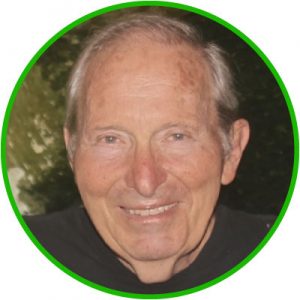 Sheldon Rice embraced a macrobiotic lifestyle that helped him heal a serious illness in the late 1980s. Over the past fifteen years, an intense interest in numerology—determining the character of a person at birth based on his/her name and birthday—has resulted in two original books: Getting to Know You: A Numerology Textbook, based on the thousands of personal readings he has conducted, and Personality and Numerology: The Collective Behavior of Peoples from 21 Countries. Sheldon and his wife, Ginat, live on Israel's Mediterranean coast where they host a center for macrobiotic studies, numerology, palmistry, shiatsu massage and life coaching. Visit them at TheRiceHouse.com
---
Numerology: Getting to Know You ‒ From Your Name and Birthday
Learn basic analysis of a person's birth name and birthday for an incredibly deep and meaningful insight into one's personality. This easily computed information reveals the easy flowing vs. stuck energy that underlies behavior patterns, career aspirations, attraction to money, articulation of thoughts and feelings, expressive talents, conditions of health and illness, and personal relationships—to whom one is attracted, what is required to sustain a relationship, and how to behave and what to avoid when difficulties arise.
---
Private Numerology Reading
This personal consultation explores your life purpose, likes and dislikes, talents, potential, relationships, career, expressive abilities, and current and future tendencies. Suggestions are offered to minimize or eliminate stuck energy for a happy, healthy and fulfilling lifestyle. A numerology reading is valid for everyone, everywhere, whether or not they are physically present at the reading. Learn about family members, relationship compatibility and spousal affinity.
$90/person, 45 min.
---
Combination Package: Numerology & Palmistry
Combination package: Private Numerology Reading with Sheldon Rice and Palmistry Hand Analysis with Ginat Rice.
$200/person, 90 min.