Robert Cheeke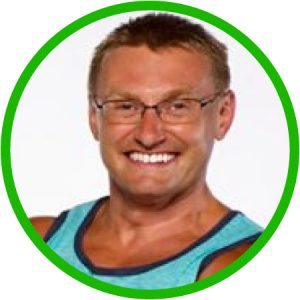 Robert Cheeke grew up on a farm in Corvallis, Oregon, where he adopted a vegan lifestyle in 1995 at age fifteen. Today, he is the best-selling author of the books Vegan Bodybuilding & Fitness, Shred It!, and Plant-Based Muscle. As a two-time natural bodybuilding champion, Robert is considered one of VegNews magazine's Most Influential Vegan Athletes. He tours around the world sharing his story of transformation from a skinny farm kid to champion vegan bodybuilder. Robert is the founder and president of Vegan Bodybuilding & Fitness. He writes books, gives lectures, and maintains the popular website VeganBodybuilding.com.
Robert is a four-time magazine cover model and has appeared in more than forty magazines including FLEX, Ironman, Natural Bodybuilding, Health Science, VegNews, Vegan Health & Fitness, Naked Food, and numerous international publications. He is considered to be the "Godfather of Vegan Bodybuilding," developing the industry from infancy in 2002 to where it is today with a half-million online followers of his own brand, a fully-funded national tour, and a network comprised of celebrities and influencers.
Robert is a regular contributor to Vegan Health & Fitness Magazine and Naked Food Magazine, as well as the No Meat Athlete and Forks Over Knives websites. He is a multi-sport athlete, an entrepreneur, and has followed a plant-based diet for more than 23 years.
Robert lives in Phoenix, Arizona, with his wife and two rescued chihuahuas. He can often be found hiking amongst the cacti and wild horses in the Tonto National Forest when he's not on his Vegan Strong national tour or in front of his laptop writing books.
---
Find Your Why, Find Your Way: How to Become Vegan Strong
Learn how answering six important questions can determine the likelihood of achieving your health and fitness goals. Champion athlete and best-selling author Robert Cheeke will help you create habits that will enable you to stick with your goals for the long haul. As a plant-based athlete for a quarter century, Robert shares decades of experience with you in a high-energy, uplifting presentation about becoming your personal best. From what to eat, to how to exercise, to why it matters, this eye-opening lecture is a must if you have been spinning your wheels. It's time to take action and make it happen! Find your why, and find your way to becoming Vegan Strong for yourself, for your loved ones, and for our planet.
---
Functional Fitness
Exercises you can do anywhere, anytime to maintain high levels of health and fitness. Join champion vegan bodybuilder Robert Cheeke and learn how to complete total body exercises for a full-body workout without any special equipment. Learn fitness, diet and nutrition tips from the Amazon.com best-selling author of Vegan Bodybuilding & Fitness, and get your questions answered after a fun workout.
Proper exercise shoes and clothing attire required. Exercises will be at varying levels of intensity, based on each individual's interest and experience.
---
Powered by Plants with Vegan Athletes Robert Cheeke, Giacomo Marchese, Dani Taylor, and "Fitness over Fifty" Trainer Larry Krug
Do you have questions about the nutrition athletes need to fuel their bodies on a plant-based diet? Concerned with getting the right types of carbohydrates to power through your weekend warrior lifestyle, or wonder how much protein you should eat after a tough workout? Learn from athletes who have achieved success in their sports, powered by a pure, plant-based diet. From endurance sports like running to weight training and bodybuilding, these four vegan athletes will help you fuel your athletic endeavors for optimal performance.