Robert Cheeke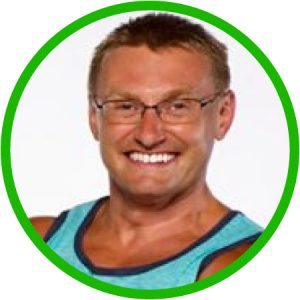 Robert Cheeke grew up on a farm in Corvallis, Oregon, where he adopted a vegan lifestyle in 1995 at the age of 15. Today he is the best-selling author of the books Vegan Bodybuilding & Fitness – The Complete Guide to Building Your Body on a Plant-Based Diet and Shred It! – Your Step-by-Step Guide to Burning Fat and Building Muscle on a Whole-Food, Plant-Based Diet.
As a two-time natural bodybuilding champion, Robert is considered one of VegNews magazine's most influential vegan athletes. He tours all over the world, giving talks about his story of transformation from a skinny farm kid to a champion vegan bodybuilder.
Robert works full-time running Vegan Bodybuilding & Fitness, which includes writing books, touring, and maintaining the popular website, VeganBodybuilding.com. He is a regular contributor to Vegan Health & Fitness Magazine, a freelance writer, entrepreneur, and multi-sport athlete. For more information about Robert please visit veganbodybuilding.com.
---
Powered by Plants with Vegan Athletes Robert Cheeke, Giacomo Marchese, Dani Taylor, and "Fitness over Fifty" trainer Larry Krug
Do you have questions about what athletes need to fuel their bodies on a plant-based diet? Concerned with getting the right types of carbohydrates to power through your weekend warrior lifestyle, or wonder how much protein you should eat after a tough workout? Learn from athletes who have achieved success in their sports, powered by a pure, plant-based diet. From endurance sports like running to weight training and bodybuilding, these four vegan athletes will help you fuel your athletic endeavors for optimal performance.
---
Exercise and Nutrition for Energy - Simple Exercises and Nutrition Tips to Keep Your Body Toned and Give You More Energy Year-Round
Everybody wants to have more energy, right? After all, that is often one of the barriers between where we are and where we want to be in terms of our health. We're overstressed and overworked and short on energy to do what we really want to do. The lack of energy keeps us from being as active as we'd like, and our fitness can suffer as a result. Well, that is about to change. Join plant-based athlete Robert Cheeke for an inspiring and informational presentation designed to get you moving and fueled up on high-energy foods for an active lifestyle.
In this class you'll learn which foods provide the most energy, and how you can make shopping accessible and affordable regardless of where you are, as Robert demonstrates exercises you can do nearly anywhere, anytime to stay fit year-round. No need to bring workout gear – just be prepared to learn from this energetic presentation.
Informational charts and handouts will be available at the presentation.
---
Functional Fitness
Exercises you can do anywhere, anytime to maintain high levels of health and fitness. Join champion vegan bodybuilder Robert Cheeke and learn how to complete total body exercises for a full body workout without any special equipment. Learn fitness, diet and nutrition tips from the Amazon.com best-selling author of Vegan Bodybuilding & Fitness, and get your questions answered after a fun workout.
Proper exercise shoes and clothing attire required. Exercises will be at varying levels of intensity, based on each individual's interest and experience.