Rip Esselstyn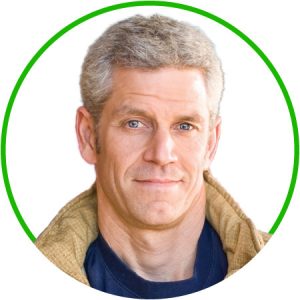 Rip Esselstyn is the founder of Engine 2 and a Healthy Eating Partner for Whole Foods Market. At Engine 2, Rip develops and implements plant-based programs that transform people's health worldwide.
Rip was a three-time, all-American swimmer at the University of Texas at Austin and spent a decade as a world-class triathlete. Rip's New York Times best-selling book, The Engine 2 Diet, documents his success and shows the irrefutable connection between a plant-based diet and good health. His follow-up, Plant-Strong, became a #1 New York Times bestseller.
Rip has appeared on Today, CBS Sunday Morning, Good Morning America, the Dr. Oz Show and more. His latest book, The Engine 2 Seven-Day Rescue Diet, was released in late 2016.
---
Keynote: How to Become a Label Reading Ninja Warrior
In this presentation, Rip teaches us how to look at the label on any package, box, or can and determine within thirty seconds if this product should be allowed into your cart or if it should remain on the shelf. Learn how to determine if products make the grade when it comes to the amount of salt, sugar, and fat and never look at a product and its label the same way again!
---
The Genesis of the Engine 2 Diet
Before there was any notion of "plant-strong" and well, before there was ever a Plant-Stock or Engine 2 food line, there was a firefighter at Firehouse 2 in Austin, setting out to save his firefighting brothers' health. Armed with nutrition and health data from his father, pioneering Cleveland Clinic surgeon and researcher, Dr. Caldwell B. Esselstyn, Rip developed the Engine 2 diet to prove that even the most macho of firemen could not only transform his health with plants, but could even keep his "man card."
In this presentation, Rip will walk through the evolution of the Engine 2 diet—how it emerged, the impact it has made, and how you can thrive through plant-strong living.
---
The Engine 2 Seven-Day Rescue Diet
Since the New York Times best-selling book, The Engine 2 Diet, was released in 2009, new research has emerged and more data exists than ever before to support a whole food, plant-based diet, and increasingly more people are embracing it. But through six years and hundreds of participants in his seven-day immersions at exotic locales across the United States, Rip found that rather than the initial 28 days thought necessary to see results from a plant-strong diet, people could truly transform their health in only seven days.
In this presentation, Rip will walk through the seven pillars of The Engine 2 Seven-Day Rescue Diet and how to implement them for big results.