Rich Myers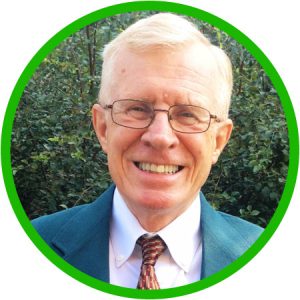 Rich Myers is retired from a 35-year career in the US Navy with twenty years active duty and fifteen years as a civilian employee. He is a graduate of the Kushi Institute and has been practicing macrobiotics for thirty-six years. Rich has researched and documented thousands of peer-reviewed scientific studies, which report adverse health effects from excessive exposure to radio frequency (RF) radiation. He has joined countless others in his home state of Pennsylvania and nationwide working to allow consumers to opt-out of smart meters, to stop the 5th generation wireless (5G) rollout, and to educate the public and lawmakers alike on the hazards of wireless radiation.
---
5G, Smart Meters, and Wireless Radiation: What to Know, How to Protect Yourself
Thousands of peer-reviewed scientific studies published in professional journals spanning several decades provide convincing evidence that radio-frequency (RF)/microwave radiation, emitted by wireless devices, creates adverse biological effects. Over 100 of these disorders have been identified including cancers, changes in brain function/behavior, cardiac impairments, and infertility, to name a few. With millions of 5G antennas now being installed in cities and neighborhoods across the country, people will be exposed to a level of microwave radiation unprecedented in human history.
This vitally important lecture will provide you with the scientific evidence supporting the unfortunate consequences for health from wireless devices, the efforts by industry to suppress this evidence, and the safety precautions you must take to protect yourself and loved ones.