Piper Shields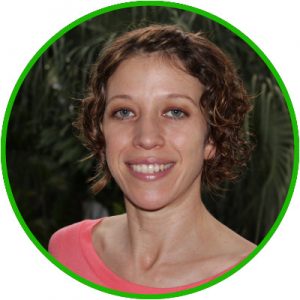 Piper Shields brings the quality of therapeutic touch to the Holistic Holiday at Sea. She graduated with a bachelor's degree from Miami Dade College. Persistent with her passion for holistic health and massage, she studied at Educating Hands School of Massage. In addition, she applied herself to the modality of neuromuscular therapy. Piper has fourteen years of extensive experience as a successful licensed massage therapist. In recent years, she created a partnership with Educating Hands School of Massage. She currently offers education classes for a holistic approach to heal the body with the use of essential oils and massage. Outside of the school she has taught at the Cancer Community Center, Element Massage, Synergy Yoga, State of Balance Wellness Center, Kaufman & Rossin CPA firm and Greenberg & Trauig law firm, where she has implemented the holistic approach of natural medicine to address health concerns, reduce stress and offer a sense of well-being. Piper is a certified AromaTouch Technique specialist and provides training in the communities for the further development and knowledge of essential oils. Her strongest asset is her passion to promote health and wellness through the body, mind and spirit connection.
---
AromaTouch Technique
Experience doTERRA's pure essential oils. AromaTouch is an application of essential oils to the back and feet. AromaTouch addresses stress, immune support, inflammatory response and autonomic balance. It is a powerful way to stimulate body meridians and energy points and bring the body back into balance. This treatment sends you off into a blissful state of relaxation while the healing properties of the oils ignite the body's innate system for healing.
$200/person, 75 min.
---
Symphony of the Cells and Reflexology
Symphony of the Cells lets you experience the science of doTERRA's essential oils. Specific essential oils are dropped along and lightly massaged into the spine and feet. Symphony of the Cells' protocols address the support of various body systems: respiratory, digestive, hormone, neurological, lymphatic and osteo. Additionally, there are protocols for support in case of infectious disease, inflammation, and chronic conditions. After the Symphony of the Cells treatment, you will receive a hands and feet reflexology session.
$200/person, 75 min.
---
Deep Tissue Massage
Deep tissue massage is designed to relieve pain and muscle tension throughout the body. The goal in deep tissue massage is to break down adhesions in the muscle which can cause pain, inflammation and limit motion of the muscles and joints.
 $200/person, 75 min.
---
Swedish Massage
Swedish massage will relax the entire body. It involves long, soft, kneading strokes that decrease muscle tension and increase blood flow throughout the body.
 $175/person, 75 min.