Nina Villalonga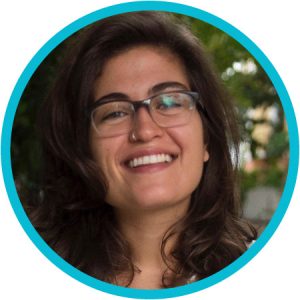 Nina Villalonga chose massage therapy as her form of service before she was conscious enough to realize it. From a young age, she enjoyed comforting and nurturing her family through massage. She lost sight of this passion during her teenage years, only to have it rekindled a few years later — after a car accident led her to undergo recovery treatment via massage therapy. She was witness to the extensive benefits of self-care and touch, which inspired her to earn her LMT certification at Educating Hands School of Massage. Nina has an integrative approach; she believes effective massage therapy must address the physical reality of our bodies, as well as our mental state and our personal spiritual journey.
---
Deep Tissue Massage
This modality is a mix between sustained and firm pressure. It aims at relieving pain and stress and increasing mobility. This technique focuses on working out "knots" and tending to pressure points as well as muscle manipulation. It is best for athletes and those under high mental or physical stress. Aromatherapy is included.
$200/person, 75 min.
---
Target Therapy
This technique dedicates more time to the head, face, neck, hands and feet. This aims at paying detailed attention to areas that are often neglected, which will aid in tension relief and nerve stimulation. Aromatherapy is included.
$200/person, 75 min.
---
Swedish Massage
Long, smooth, light strokes are used to increase circulation and relax the nervous system which in turn benefits every aspect of the body. This technique caters to those looking for some R&R and pampering. Aromatherapy is included.
$175/person, 75 min.