Nelson Campbell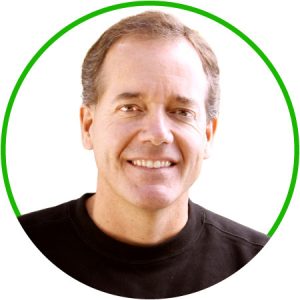 Nelson Campbell is the Executive Producer, Director and Co-Writer of PlantPure Nation, a film which examines the political and economic factors that suppress information on the benefits of plant-based nutrition, while making the connections of this idea to larger issues such as medical practice, farming and food deserts. He also leads a company that he established to create a financial mechanism for supporting a grassroots movement around the health message of plant-based nutrition. Prior to this, he had 25 years of entrepreneurial experience building various companies. Nelson has undergraduate and graduate degrees from Cornell University in political science and economics.
---
Healing America - A Grassroots Strategy for Health, Environmental and Political Change
In 2018, Nelson Campbell and his team at PlantPure launched their "Healing America Campaign." The campaign began with a speaking tour by Nelson and his father, Dr. Colin Campbell. This was followed by the launch of an innovative campaign model for bringing the message of plant-based nutrition to people in local communities across the nation. In this presentation, Nelson will describe their progress to date, including an exciting opportunity to launch an innovative campaign model in one of our nation's largest cities, working with partners who have access to vast human, medical and financial resources. This is an exciting project that will kick off a national strategy to bring this same model to local communities across the nation. Their strategy is intended to accelerate the plant-based movement and deepen the argument for a rapid dietary transformation by making connections to environmental, social justice and political issues.