Matt Frazier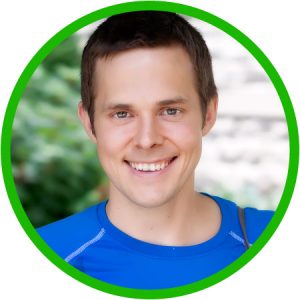 Matt Frazier is an author and vegan ultramarathoner, best known as the founder of the No Meat Athlete movement. He and his work have been featured in books including Rich Roll's Finding Ultra, Brendan Brazier's Thrive Foods, Seth Godin's What to Do When It's Your Turn, and Heather Crosby's Yum Universe, as well as print magazines such as Runner's World, Trail Runner, and Canadian Running. Matt's books, No Meat Athlete and The No Meat Athlete Cookbook have sold nearly 50,000 copies and been published in five languages around the world.
Matt works full time on his business, No Meat Athlete, in Asheville, North Carolina, where he lives with his wife, two young children, and two rescued dogs.
---
Plant-Based Meal Planning for Health and Fitness: The 10 Foods Worth Eating Every Day (and How to Make Sure You Do It)
Knowing what to eat is one thing, but actually doing it (not just now and then, but every day) is a different story. In this fun and fast-moving presentation, vegan ultramarathoner and The No Meat Athlete Cookbook author Matt Frazier breaks down the 10 most important plant-based foods to build into your daily diet, then presents an approachable framework for planning your meals that makes it easy to get these foods… every single day. In addition, you'll learn several of Matt's go-to meals that pack in the flavor and nutrition, without taking a lot of time and energy to prepare.