Larry Krug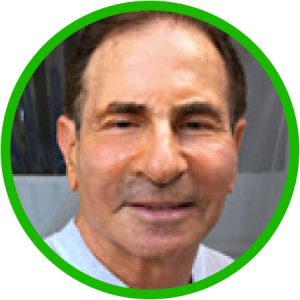 Larry Krug is a certified personal trainer and masters triathlete with 47 years of experience, holding presidential awards (Bill Clinton) in Weight Training, Sports and Fitness and Triathlon. He is the founder of "Fitness over Fifty" and has been featured in the Biscayne Bay Tribune for his work with age 50+ male and female athletes and fitness professionals in the areas of injury recovery, weight management and custom-designed exercise programs that make sense. Larry is the personal trainer to Dr. Herb Ross, the developer of Prostate Aerobics, a breakthrough technique in over 40 male and female weight training.
---
Run, Walk, Stretch
Wake up to fresh air, casual conversation and burn some calories before breakfast.
---
Adjusting Weight Training and Exercise Routines throughout the Stages of Life
We now have enough information to discuss methods of cardio fitness, weight bearing exercise and flexibility throughout life. The goal is to stay fit, strong, vertical and self-propelled. This talk will center on how to avoid injury and continue to have great fun moving your body, maintaining lean muscle mass and pumping iron and/or rubber.
Trainer/coach/competitor/cancer survivor Larry Krug will discuss the do's and don'ts of fitness for each age group, starting in the mid-twenties and going through the 70's. (Larry is 74.) This will be an informal event with lots of group input, a great exchange of information and plenty of time devoted to Q&A.
---
Powered by Plants with Vegan Athletes Robert Cheeke, Giacomo Marchese, Dani Taylor, and "Fitness over Fifty" trainer Larry Krug
Do you have questions about what athletes need to fuel their bodies on a plant-based diet? Concerned with getting the right types of carbohydrates to power through your weekend warrior lifestyle, or wonder how much protein you should eat after a tough workout? Learn from athletes who have achieved success in their sports, powered by a pure, plant-based diet. From endurance sports like running to weight training and bodybuilding, these four vegan athletes will help you fuel your athletic endeavors for optimal performance.