Kim Campbell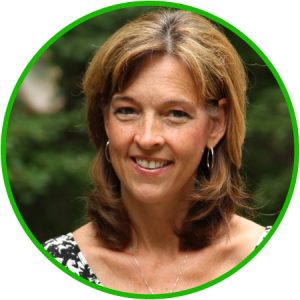 Kim Campbell is the author of The PlantPure Nation Cookbook and The PlantPure Kitchen. She developed more than 250 delicious, whole food plant-based recipes using no processed oils. Kim is also the Director of Culinary Education at PlantPure, Inc., where she works with her husband, Nelson, promoting a whole foods plant-based diet. Nelson directed and produced the groundbreaking movie, PlantPure Nation.
Kim graduated from Cornell University with a BS in Human Service Studies with a concentration in Nutrition and Child Development. Her passion has always been nutrition education for children, families and adults. She is inspired, as are many others, by the work of her father-in-law, Dr. T. Colin Campbell, considered by many as the 'science father' of the rapidly growing plant-based nutrition movement.
---
Ask the Chefs with Chef AJ, Jessica Porter, Kim Campbell and Julianna Hever, M.S, R.D., C.P.T.
Come explore the wisdom and humor of long-time plant-based chefs. There is no question too simple or too complicated for this gang of experienced ladies. With more than a century of kitchen-time between them, they have seen it all, cooked it all, and are happy to share it with you.
---
Bringing Back Our Favorite Comfort Foods
Many of the traditional flavor combinations and food textures we have come to love seem etched into our DNA. The meals we were fed as children and later carried into adulthood laid the foundation for our current food preferences. But is it possible to recreate these familiar recipes in a plant-based form? In this class, we will learn to build the meals we love, but in a healthy form, without compromising flavor or texture. Many of the recipes I created at PlantPure not only pass the "traditional" test, but can even surpass the original flavors! Come to this class to learn how to create healthy, delicious recipes that even your carnivore friends and family will love.
---
Plant-Based Snacks and Appetizers
Who doesn't love a delicious snack or appetizer? The processed food industry has taken over the 'snack' world, alluring us with heavily processed, high fat, high sugar, and high sodium foods. This class will focus on snacks and appetizers that use healthy pantry staples, don't require more than 10-15 minutes of prep, and appeal to even the pickiest little (or big) palates. Come snack with PlantPure Nation!
---
Cooking Boot Camp: Let's Veganize! Vegan Solutions for Every Recipe!
Learn how to 'veganize' traditional recipes with healthier, more compassionate, plant-based replacements to create delicious and satisfying recipes. In this class, Kim Campbell will share tips on how to identify problem ingredients, explore a variety of substitutions, and create mouth-watering textures and flavors. You'll discover dairy and cheese replacements, egg substitutes, meaty alternatives, and some simple pantry pointers. We'll start with some basic loved recipes and experience together how to build and revamp these into healthier, plant-based creations.
$150/person, 2 hrs. 30 min.