Kim Campbell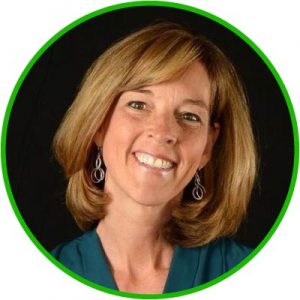 Kim Campbell is the author of The PlantPure Nation Cookbook and The PlantPure Kitchen. She developed more than 250 delicious, whole food, plant-based recipes using no processed oils. Kim is also the Director of Culinary Education at PlantPure, Inc., where she works with her husband Nelson promoting a whole food, plant-based diet. Nelson directed and produced the groundbreaking movie PlantPure Nation.
Kim graduated from Cornell University with a BS in Human Service Studies with a concentration in Nutrition and Child Development. Her passion has always been nutrition education for children, families and adults. She is inspired, as are many others, by the work of her father-in-law, Dr. T. Colin Campbell, considered by many as the "science father" of the rapidly growing plant-based nutrition movement.
---
Cooking Class: Breakfast for Dinner… Brinner!
Learn how to make a savory or sweet breakfast that works not only for breakfast, but for any time of the day! Breakfast is often one of those meals where we can get stuck. Let me broaden your mealtime horizons as we explore some tasty new twists on classic favorites that are sure to please the whole family. You'll look forward to recreating these whole food, plant-based dishes, and may come to understand a new meal term called "brinner"!
---
Cooking Class: Let's Get Saucy!
Sauces can either make or break a dish by creating creamy or gooey textures and tangy or spicy flavors. In this class, we'll learn about sauce-making techniques and how to create great sauces with a few simple ingredients. Learn about plant-based staples, flavorful ingredients, and the simple techniques behind building great sauces and recreating those all-American classic dishes.
---
Cooking Boot Camp: Bringing the World to Your Kitchen
Explore tantalizing plant-based dishes from around the world! In this class, Kim will create several easy-to-prepare classic dishes that focus on a few of her favorite global recipes. Learn how to ditch the oil, cheese, and meat while discovering how to build delicious flavors and textures unique to international traditional cuisines. Don't worry, she'll keep things easy, economical, and most of all, delicious. Take your taste buds on a journey abroad to add new variety and spice to your plant-based kitchen!
$150/person, 2 hrs. 30 min.