Judy MacKenney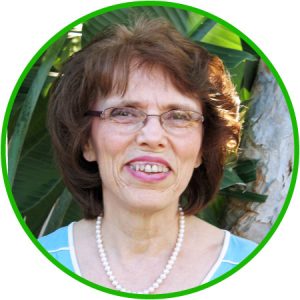 Judy MacKenney is an internationally recognized, Kushi Institute-certified macrobiotic counselor, educator and cooking instructor. She is a certified holistic health counselor and member of the American Society of Alternative Therapists. She has had the privilege of studying with Michio Kushi and has presented at medical schools, hospitals, churches and conferences throughout the US. As a faculty member at the Kushi Institute for fifteen years, she counseled clients on various health challenges and co-directed "The Way To Health" program with her husband Larry. Judy counsels and lectures in Southwest Florida and offers hands-on cooking workshops. She was a 2009 recipient of the coveted Aveline Kushi Award for her dedication to improving health in individuals, families and communities.
Judy was introduced to macrobiotics in 1992 after being diagnosed with Stage IV non-Hodgkins lymphoma, medically termed inoperable and incurable. Her recovery has been documented and featured in numerous health publications, The Incurables television series, and as one of the six best cases presented by the Kushi Institute to the National Cancer Institute. Her joy is guiding people to their optimum health! You can learn more about Judy at www.harmonyhavenhealingarts.org.
---
Discussion Group: Recovery Panel Follow-Up
Everyone is welcome to attend this inspiring class! Its purpose is to provide encouragement and inspiration with more focus on healing through the thoughts and experiences of some remarkable individuals who not only survived life-threatening illnesses, but who are actually thriving in busy, active lifestyles today. Each of the speakers will offer insights into what was paramount in their healing journey. Your healing and recovery questions will be welcomed as part of this class, which is co-facilitated by Larry MacKenney. A "Healing Strategies" handout will be available to participants in this class.
---
Macrobiotic Consultation
Judy is a Kushi Institute-certified macrobiotic counselor and a certified member of the American Society of Alternative Therapists. She offers a comprehensive macrobiotic consultation with a complimentary three-month follow-up to listen, support, inspire and encourage you in your healing journey. Using visual diagnoses of the face, hands and feet in combination with other healing modalities, she will determine a health and wellness program that gives you the tools to emotionally engage in your own self-recovery. You will receive a personalized notebook complete with recipes and instructions for preparing savory, seasonal meals and detailing how you may improve your lifestyle to attain your optimal health.
$350/person, 90 min.
$575/couple, 2 hrs. 30 min.