James Aspey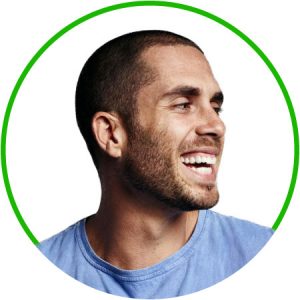 Motivated to raise greater awareness for the planet's voiceless victims, in 2014, this passionate, Australian animal-rights activist took a 365-day vow of silence. Ranked #3 among the "Top 25 Most Influential Vegans" by Plant Based News, James has gone on to cycle 5000 kms across Australia to prove that vegans can be fit and healthy. He got tattooed for 25 hours straight to raise $20,000 for charity. He's been featured in a multitude of prominent mainstream media outlets; given free speeches at countless schools, universities, and conferences; and attended local activism events, slaughterhouse vigils, and street outreach events all across the world. Enthusiastic, accessible and highly skilled behind a podium, James is inspiring a new generation to change how we eat and live in communion with the animals that share this home we call Earth.
---
Keynote: A Vow of Silence for the Animals
Some people say animals are voiceless, but are they really, or do we just not listen to what they're saying? James will take you on his inspiring and entertaining journey as someone who ate meat every day and never cared where it came from, to realizing the brutal reality of what happens behind the closed doors of factory farms and slaughterhouses, ultimately leading him to take a 365-day vow of silence to raise awareness about the plight of animals. Find out how he changed his perspective on animals, how he navigated through his voiceless year and what kind ripples the impact of his campaign had across the world.
---
Compassionate, Effective Vegan Advocacy
Being vegan is easy! Trying to inspire others to follow in your footsteps is the hard part and yet, regardless of how we are perceived, we must do it to speak up for those who cannot speak up for themselves. The way you communicate can be the difference between pushing someone further away or planting seeds that sprout into positive change. James' methods come from his trial and error experiences through thousands of interactions with people online and in person. He has reached tens of millions of people with his speeches and videos and will explain communication techniques we can use to rise above the negativity and abuse activists are often faced with, as well as describe methods to understand and help navigate around people's defense mechanisms, giving us the best opportunity for a positive interaction and outcome.