Dr. Jibin Chi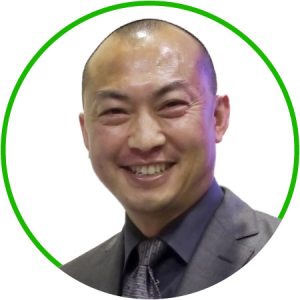 Dr. Jibin Chi is an international speaker, an energy therapist and CHI meditation initiator. In the past decades, Dr. Chi has specialized in translational medicine to bring cutting-edge innovations into the medical and life science arena. Through a combination of scientific research, life experience and spiritual practice, Dr. Chi has reached personal enlightenment about life, and subsequently founded the CHI Awakening Academy to promote the Conscious Health Initiative (CHI) and awakening for life. He is actively advocating fundamental understandings about life, healing and true well-being. His disruptive theory on diabetes and cancer, coupled with CHI healing work on assessing and re-tuning fundamental energy, is distinguishably refreshing and unique. His scientific work in the energy field has entitled him to become the first laureate to the prestigious "Art of Air" award in 2018.
---
Awaken the World - How Can We Be so Wrong About Diabetes and Cancer?
We are living in an era that is surrounded by vast knowledge from ancient wisdom, modern medicine and scientific innovation. This should have made us the healthiest generation in history. Unfortunately, the reality is that we are suffering catastrophic crises led by an unprecedented rise in diabetes and cancer. In this science-packed talk, Dr. Chi will reveal groundbreaking insights on some profound mistakes in our understanding and treatment of these diseases. His lecture will take you back to the fundamental principles of energy and the influence of diet on metabolism, which will answer the question, "Why have we been so wrong?"
---
Health and Diseases Through Understanding Life and Energy, a Scientific Integration
In this unprecedented talk, Dr. Chi will take you on a special journey of understanding about life and how fundamental principles of energy have been universally applied across different cultures, religions and scientific discoveries. In addition to a unique exploration and cross reference describing how ancient wisdoms coincide with modern science and medicine, Dr. Chi will carefully demonstrate how our health and well-being is influenced by the "Butterfly Effect," which holds that a small change in initial conditions can cause a significantly different outcome, just as the simple flap of a butterfly's wings may ultimately instigate a tornado weeks later. Instead of dwelling on this "tornado" of future health concerns, our healing and intervention should be focused to identify the early flapping wings of that small butterfly. This talk will enable you to view well-being and disease in a completely different way, which will profoundly transform your approach towards your health and life.
---
CHI Meditation for Ultimate Awakening and Wellbeing
Today, meditation has been widely accepted as a mindful practice to reach inner peace and spiritual enlightenment. Thus, the practice is largely geared towards spiritual direction. CHI Meditation is an unconventional practice, which has combined ancient techniques with scientific understanding regarding energy. Rather than directing towards mental quietness, this practice focuses on bringing cosmic energy into the physical body as a base for strengthening physical health and healing. This practice has incorporated various breathing, chanting and modern science-assisted approaches for self-healing. A pure physical body is the foundation and an essential step for true wellbeing and spiritual enlightenment. In addition to guided meditation practice, Dr. Chi will share scientific insights on the use of meditation as a tool to change your life and health.
---
CHI Fractal Dynamic Health Analysis and Consultation
Dr. Chi will perform a fractal health analysis, which is based on the fundamental principle of the self-similarity nature in human physiology. This unique examination consists of five key components:
CHI fractal analysis of cardio adaptation, autonomic balance, stress index, hormonal regulation, brainwave and psycho-emotional control
CHI fractal energy analysis of energy fields, chakras and meridians, daily biorhythm and biological age
Indian Ayurvedic body type analysis and diet recommendations
A guided breathing exercise incorporating embedded software with animated instruction
Customized nature sound-healing music that is individualized based on your own biorhythm
At the end of this cruise, you will receive two test reports and the customized healing music based on your own biorhythm (delivered via online mail hosting service).
$250/person, 60 min.
---
CHI Airnergy Breathing Healing Consultation
Dr. Chi will perform a guided CHI-Airnergy breathing consultation that specifically focuses on cellular energizing, rejuvenation and oxygenation. This award-winning Airnergy remedy is recognized as the innovation of the last century (1912-2012) by Fitness Tribune. The principle is based on Nobel Prize Winner Dr. Otto Warburg's theory to activate oxygen through monochromatic light. It is particularly suited for all types of chronic illness, pain, stress and suffering caused by a lack of energy at the cellular level, including cancer, diabetes, COPD, asthma, sleep disorders, burnout and athletic recovery. The CHI-Airnergy breathing is combined with yogic breathing guided by Dr. Chi and real-time biofeedback monitoring with Alfa dynamic analysis to evaluate the effects of this therapy.
$300/person, 60 min
$750/person, package of 3 sessions
---
CHI Wavesonika Energy Healing Consultation
Dr. Chi will perform a holistic energy healing with a particular focus on all chakras and meridians for a complete energetic transformation for your body and soul. Dr. Chi says, "This healing consultation is conducted through a combination of the chakras' specific vibrational frequencies, acoustic nature sound healing and CHI connection with cosmic consciousness." All illnesses or diseases can be traced back to blockage in the energy centers and channels at physical, emotional and spiritual levels. According to Dr. Chi, by applying harmonic creational sound frequencies directly to the body through hearing, vibration and the subconscious, this healing exercise will lead you to a complete transformation, detoxification and rejuvenation.
$300/person, 60 min.
$750/person, package of 3 sessions