Dr. Debra Kimless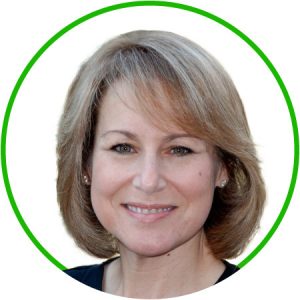 Debra Kimless, MD, graduated magna cum laude, Phi Beta Kappa from Muhlenberg College with a double major in natural sciences and biology. She attended medical school at Rutgers University and completed her residency at Temple University Hospital. She is a board-certified anesthesiologist with a subspecialty certification in Pain Medicine and was recently board-certified by both the American and International Boards of Lifestyle Medicine.
Motivated by her mother who, at the end of her life, suffered with intractable pain and responded paradoxically to opiates, Dr. Kimless traveled the world to learn if medical cannabis could have been a treatment option. She studied under the most respected experts in cannabis medicine and research and has become a passionate champion for medical cannabis.
Currently, she is the Chief Medical Officer for Pure Green, a medical cannabis company in Michigan, where she formulates products and runs clinical trials. She is the Medical Director of ForwardGro, serves as volunteer faculty at the University of Miami, Miller School of Medicine, and is a contributing writer for GRAM magazine.
Her passion is to use education to destigmatize cannabis and explain how it may be used as an effective medical choice.
---
Medical Cannabis: Oxymoron or Therapeutic Option?
Cannabis has been used as a medicine throughout the world for thousands of years. Dr. Kimless understands that the current medical landscape is very confusing and patients are often left with more questions than answers. She will try to answer those questions by explaining the endocannabinoid system, phytocannabinoids and their interaction in our body, as well as the different ways to take cannabis and why it matters. She will discuss whether cannabidiol (CBD) is the miracle molecule. She will share her patient case studies and clinical trials.
---
Individualizing Your Cannabis Medicine with Terpenes
This small group class will explain what terpenes are and how they play an important role in cannabis medicine therapy. Using your nose, you will be guided on a tour of the most common terpenes found in cannabis and how they create strain specific effects. At the end of our time together, you will have a better understanding of how terpenes make you feel so that you can identify and select your most effective cannabis medicine. Group consultation; space is limited to 10 participants.
 $175/person, 75 min.
---
Medical Cannabis-Debunking the Myths
This is a small group question and answer session where Dr. Kimless will answer your questions about medical cannabis, the current science, the myths, and how medical cannabis can be used to treat medical conditions. Group consultation; space is limited to 20 participants.
$150/person, 90 min.
---
Private Consultation with Dr. Kimless
This is a one-on-one individualized consultation where Dr. Kimless will go over your medical history and guide your therapeutic options using nutrition and medical cannabis. This session includes one follow-up via email or phone call (15 minutes maximum) after the cruise to discuss any additional guidance.
$350/person, 50 min.