Dan Mathews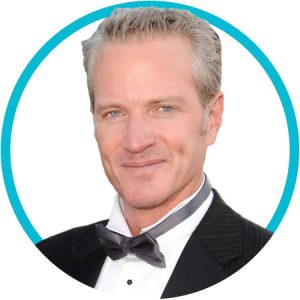 PETA Senior VP Dan Mathews is the irreverent force behind many of the colorful crusades of one of the most enduring pressure groups of all time. Dan launched PETA's "Rather Go Naked Than Wear Fur" campaign nude on the streets of Tokyo, has promoted animal rights costumed as a carrot, a cow and a priest, and has recruited stars including P!nk and Paul McCartney to keep PETA on the pop culture radar. Twice named one of the world's most influential gays by Out magazine, Dan has lectured at Harvard, Princeton, Oxford and Cambridge universities, and his acclaimed memoir, Committed, was published by Simon & Schuster.
---
Animal Rights Leadership with animal rights advocates Dan Mathews, James Aspey, Will Tuttle, Ph.D., and Jonathan Balcombe, Ph.D.
Knowing what's going on is the best ammunition in the quest for animal protection and animal liberation. Ignorance is industry's greatest weapon, and spreading the facts will bring exploitative systems crashing to the ground. Join our knowledgeable panel to learn about the plight of animals used in the entertainment, experimentation, clothing, meat and dairy industries and how society is responding to the increasingly large and powerful message of the animal rights movement.
---
Committed to Activism for Animals
Join PETA Senior VP Dan Mathews as he shares stories of his three decades of activism that found him crashing fashion runways in Milan, strategizing with Paul McCartney in London, lobbying Russian diplomats with Pamela Anderson and being arrested during so many protests that he wrote a "Connoisseur's Guide to the World's Jails." Dan's colorful experiences and insider accounts of PETA's landmark victories will make you laugh, give you insight on how far the movement has come and inspire you to be the best activist you can be for animals.