Coko Mayuko Nakashima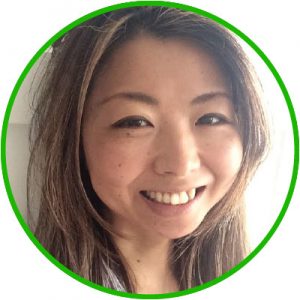 Coko is a practicing vegan and certified Rolfer™ who brings a wealth of integrated healing techniques to her personal, hands-on sessions as well as to movement education. Her approach has been cultivated based on more than a decade of experience and training in a variety of movement-related fields including: Rolfing Structural Integration, Craniosacral therapy, massage therapy, reflexology, yoga teaching and Kita Sound Healing. Coko's clients include both humans and animals, as she is passionate about rejuvenating ease and the breath of life within all living things. She is currently expanding her practice to horses as she trains to become an Equine Structural Integration Practitioner.
---
Achieving Myofascia & Nervous System Harmony with Structural Integration
In this lecture, Coko will share her knowledge gained through sixteen years of working with myofascial tissue as well as her perspective on embryology and structural integration. The practice of listening to your body and developing self-awareness for what it needs for healing has proven to be very effective for clients with chronic symptoms who have not found relief through more traditional forms of body alignment. Treatment in this way can help provide relief from pain, stress, fatigue, and sickness, in addition to aiding in recovery from injuries or giving birth. It can also improve flexibility and posture, and help restore energy in daily life.
---
Rolfing™ Structural Integration: Tune Up, Reset Your Fascia & Improve Your Posture
The full expression of our physical and emotional vitality is restricted by the tension, pain and stress we carry around on a daily basis. Shed these layers and experience the human body's natural ability to heal through facilitated movement. Improved physical fluidity and alignment promote the body's potential for increased vigor and emotional wellness.
This session will be a great opportunity to tune up your body structure and begin to function holistically. Each session includes hands-on tissue work, a Rolfing™ consultation to determine your individual health needs and self-care education to help you improve body fluidity in your daily life. Coko will dip into her Rolfing™ toolbox to adapt her approach to each individual client. Approaches range from very gentle to direct.
 $200/person, 75 min., $375/person for two 75 min. sessions
---
Craniosacral Therapy: A Gentle Tune Up and Restoration
Craniosacral Therapy provides a gentle, but deep, functional restoration and relaxation based on a biodynamic osteopathic approach. It offers benefits for chronic pain, trauma care, stress and fatigue, while improving sensory body and mind awareness, autonomic nervous system regulation and structural integration for sensitive people.
$200/person, 75 min.
---
Happy Feet with a Holistic Fascial Foot Treatment & Consultation
This treatment is targeted towards issues arising from foot imbalance, such as arthritis, knee pain or arch balance. The foot structure and functionality has a huge impact on the body's overall balance. This is a feet fascia release focus treatment, which improves the fluidity of the entire body, from head to toe. Coko will tailor the session to your individual needs.
$200/person, 75 min.