Bridgette Kossor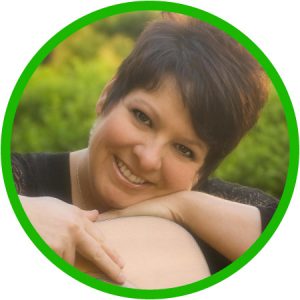 Bridgette Kossor has been singing and working with energy throughout her life as an experienced performer, certified Reiki master, and energy intuitive. She is well-known for her dynamic, powerful and soul-touching performances, as well as the energetic connection she has with her audiences.
Bridgette also teaches people to understand, manage and master their own energy through private sessions and readings, so they can then align with their purpose and live the highest good possible; for themselves, and for the world. To learn more about Bridgette, her music and energy work, visit: bridgettekossor.com
---
Welcome Cocktail Party
Join Bridgette and your Holistic Holiday shipmates at this poolside social to celebrate through music. Sing along to favorite tunes, move your body and let all of your tension and tightness melt away in the presence of love and fun. Come mix, mingle and dance with like- minded cruisers while our popular Bridgette Kossor serenades us with favorites, old and new.
---
Pool Deck Party: We Are Family: A 70s Disco Fever Party
Boogie your way to the pool deck for the most iconic disco tunes of the 70s! Bridgette Kossor will be singing and playing music to get your groove thang moving on the dance floor.
---
Pool Deck Party: Spring Break Hits
As we cruise during spring break, let loose and get a little wild to the music that makes every party crazy fun. Think – Whitney, Madonna, Journey, Bruno, Zedd, DNCE, Rihanna, Beach Boys, Information Society and tons more.
---
Private "Mastering Your Energy" Session
Each "MYE" session assesses your Energetic Wellness, which is the alignment and flow of your personal energy. When your energy is out of alignment, your physicality suffers and you experience pain – physically, emotionally, mentally or spiritually. This may also lead to a lack of boundaries with others and a feeling that there is more to life than what you see and feel.
Identifying and releasing blocks to your energy movement provides pain relief, clarity and insight that allow you to move forward and feel better. In addition to what you experience during your session, you will receive tools and practices* for use in your daily life, helping you learn what your unique energy feels like and how to manage it, while also learning how to stay anchored as you navigate other people's energy. This work includes intuitive guidance and information, energetic scanning, Reiki, essentials oils chosen specifically for your session, breath work and visualization.
*Imagine yourself tuning in to a radio station (the station is you) and adjusting the dial until you have the clearest reception (alignment/connection in yourself). The static (past beliefs, feelings and circumstances) that you sometimes encounter is moved through, quickly and easily.
$130/person, 75 min.