Brenda Davis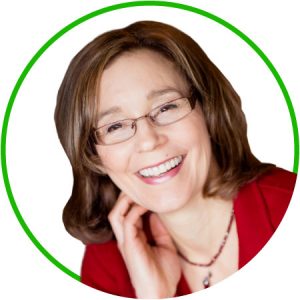 Brenda Davis, RD, is a leader in her field and an internationally acclaimed speaker. As a prolific nutrition and health writer, she has co-authored 10 books with over a million copies in print in 13 languages. Her most recent works include The Kick Diabetes Cookbook (2018), Becoming Vegan: Comprehensive Edition (2014) and Becoming Vegan: Express Edition (2013). She has also authored numerous professional and lay articles. Brenda is the lead clinical nutrition specialist for the diabetes intervention project in the Marshall Islands, and recently completed a lifestyle intervention demonstration program in Lithuania. She is a past chair of the Vegetarian Nutrition Dietetic Practice Group of the Academy of Nutrition and Dietetics, and in 2007 was inducted into the Vegetarian Hall of Fame.
---
Plant-Based Diets and Disease: Current State of the Evidence
Approximately 70% of North Americans will die as a result of a diet and lifestyle-induced disease. Yet, an estimated 90% of type 2 diabetes, 80-90% of heart disease and 40-70% of cancers are considered entirely preventable. This presentation examines the strength of the link between diet and disease, and explores current evidence as it relates to plant-based diets. Do plant-based diets afford significant protection against cardiovascular disease, cancer, diabetes and other chronic diseases? Are plant-based diets effective therapeutic tools for people who already have these diseases? Join Brenda Davis, RD for a thought-provoking update on plant-based diets and disease.
---
Designing an Optimal Plant-Based Diet
Has your doctor ever given you a prescription for healthy eating? Research shows that an optimal diet can dramatically reduce your risk of many chronic diseases, including heart disease, diabetes and cancer, and it can serve as a powerful treatment option. In this presentation, you'll learn about the dietary components most strongly linked to these diseases, and the dietary components that provide the greatest protection. You'll discover practical ways to construct a diet that is truly optimal for human health.
---
Cutting Edge Plant-Based Nutrition: Separating Myth from Fact
There is no question that plant-based diets are best for human health, but is there is considerable controversy about the finer details of such diets. Can people eating plants get enough high quality protein from plants? How much protein do people need at various stages of the lifecycle? Don't people who forgo meat end up anemic? Isn't fish necessary for long-chain omega-3 fatty acids? How can we get enough calcium without dairy products? Doesn't the lack of B12 in plant foods prove that people need meat? In this presentation, Brenda provides practical, evidence-based answers to many of the most pressing questions about plant-based eating.
---
Deconstructing the Keto and Paleo Diets
The keto and Paleo diets are currently viewed by many as the answer to our health crisis. Both have hit #1 on Google search for diets. The keto diet is the most extreme of all low-carb diets, with less than 5% of energy coming from carbohydrates, and over 75% from fat. The Paleo diet is the least extreme of the low-carb diets, with about 20% of calories from carbohydrates, and about 50% of calories from fat. However, it provides about 30% of calories from protein, with a huge emphasis on animal protein. Foods previously perceived as healthful, like legumes and whole grains, are eliminated in both diets. There is no question that keto and Paleo advocates get one thing right – the removal of ultra-processed starchy foods, and refined sugars. But they have also gotten some things wrong. In this presentation, Brenda Davis, RD examines the claims of the keto and Paleo movements – the pluses, minuses, and the broader implications of these dietary trends.
---
Defeating Diabetes: Lessons from the Marshall Islands
In this presentation, you will be touched by the amazing story of the Marshallese people and their battle with a nation-wide diabetes epidemic. The Marshallese experience among the highest rates of type 2 diabetes in the world, approximately 31% of adults being affected. Brenda Davis, RD, served as the lead clinical nutrition specialist in a lifestyle intervention research project in the Marshall Islands in 2006, and she continues to work with the Marshall Islands Ministry of Health in an effort to reverse the current diabetes epidemic. To be effective at a community level, current efforts are focused on government policies, school health curriculums, hospital food services, church programs, community groups, stores, restaurants and grass-roots community action.
---
Are Meat, Fish and Milk Nutritional Necessities?
Have you ever wondered if there are compounds in meat, fish and milk that make them nutritional necessities? There is no question that this is a pervasive belief in our culture. Why are these foods viewed as essential? What does science say? How do people who remove animal products do in terms of health and physical performance? Is there evidence that there are adequate plant sources of the key nutrients in animal products? Are there advantages to getting these nutrients from plants? This session will walk you through the answers to these questions, and provide you with the evidence needed to rebut these common claims.