Bianka Steinfeldt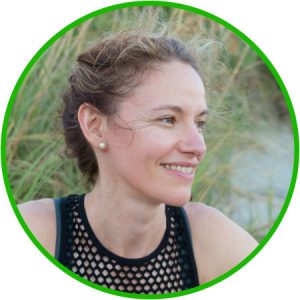 Bianka Steinfeldt, originally from Australia, started taking ballet and movement classes when she was six years old. She danced in the cities of Bregenz, Dornbirn, and Vienna. She also holds a business and design degree. Bianca was introduced to Pilates after experiencing health issues and fell in love with the method. Movement heals!
After moving to the United States, she discovered Power Pilates—using the classical Pilates method with flow, and received her mat and full equipment certification. Following, she successfully completed a two-year Pilates Master Mentor Program with Pilates Elder Lolita San Miguel.
Her passion for movement and healing led her to become a certified Integrative Movement Specialist (IMS) and she now incorporates this method into her practice. She is currently in the program for ELDOA certification (Elongation Longitudinaux avec Decoaption Osteo Articulaire). This program uses innovative exercises and postures to relieve pressure and increase blood flow in the body.
She is a Reiki Master and is trained in Access Bar/Access Foundation techniques, Palm Reading, and Sattva Meditation, which she studied in the Himalayas in India.
Bianka seeks challenges, which allows her to be on the cutting edge, enabling her to be creative and innovative with her clients that come from all walks of life.
---
Pilates, Level 1
Incorporating the fundamentals of Pilates, this class follows the classical beginner mat order, created by Joseph Pilates, and is appropriate for all students. We stick to his system and add a little creativity to it. It has been around for over 95 years!
We all know that any real program designed to make a serious change must go straight to the core! This mat Pilates class will teach you the fundamental Pilates work, using your body weight for resistance, as well as the classical language used in this style of Pilates. Your body alignments will improve, thus enhancing breathing, circulation, flexibility, balance, muscle tone, energy and mental concentration.
Pilates also helps with prevention of, and recovery from, injuries by letting your mind and body connect with every breath and movement.
---
ELDOA – Myofascial Stretching
"ELDOA" is a French acronym for Elongation Longitudinaux avec Decoaption Osteo Articulaire, which largely translates to myofascial stretching. The ELDOA method, created by world-renowned osteopath Guy Voyer, DO, consists of postures that target specific joints or spinal segments in order to relieve pressure and restore blood flow. Benefits include: increased flexibility, improved muscle performance and tone, reduced stress, reduced joint inflammation, improved posture, relief of chronic and acute back pain, improved awareness and overall wellness.
---
Breath for Life Breathing Workshop
"Breathing is the first act of life and the last one." – Joseph H. Pilates
Breathe and stretch into those tense places in your body so that you can feel open and free. This class is designed to help get you out of your head and into your body by learning to move with your breath. You will learn the fundamentals and proper alignment of beneficial ELDOA, yoga and Pilates poses to stretch and strengthen your muscles from the inside out. You will leave feeling more in tune with your body and vibrantly alive. The class will end with a short meditation. This class is suitable for all levels.
---
Reiki Movement Meditation
The three-in-one Reiki movement meditation technique, balancing body and mind, deftly combines the healing powers of yoga, tai chi and quantum touch, to name a few. These modalities employ some form of meditation as an important component for treatment at the physical, mental and emotional levels. What keeps Reiki movement meditation apart from other meditation forms is its unique ability to strengthen the inner healing capability of the practitioner, you.
In this class you will be incorporating gentle movements and dances followed by a guided meditation and Reiki.
---
Private Pilates Mat Work
A private or semi-private mat work Pilates session is intended to train the individual in proper form and alignment in specially tailored exercises. If you are healthy and fit, one-on-one training can help you go to the next level! If you have neck, back, shoulder, hip, knee or ankle problems, osteoporosis, have had recent surgery or other medical concerns, a personalized Pilates program can be an excellent way to help you get back to optimal health. Some props such as the magic circle, fitness ball, small ball, foam roll, light weights and tera bands will be used.
$125/person, 60 min.
$180/couple, 60 min.
---
Private Posture Alignment Session
In this session, we will take a closer look at your posture from your feet to your head. Bianka will help you to understand your body better and "reprogram" it with customized exercise and fitness techniques, thus relieving pain and allowing you to function better in daily life.
I work with clients who:
are limited by pain or discomfort when working out
want to improve performance in everyday life
are recently discharged from surgery or physical therapy and wish to safely return to an exercise program
I am invested in helping you reach your physical fitness goals. This means improving your strength, endurance and flexibility while ensuring healthier patterns in your everyday life.
$125/person, 60 min.
$180/couple, 60 min.
---
Reiki Treatment with Crystals
Balance YOUR healing energy with Reiki and crystals. Reiki was developed over 100 years ago in Japan. These treatments replenish, re-awaken and balance the natural healing energy of the body. Reiki nourishes all parts of you: body, mind, and spirit, which can become weakened due to stress, poor diet, emotional attachments and other issues. Picture the rings on a tree trunk. Each ring can tell the story of that tree's life just as your muscles reveal your past health. Let Reiki help you to open the old and start receiving the new you, or better said, the "You" that you always have been.
Crystals have been used for healing throughout history. Crystals work with the human energy field and can move, absorb, focus, direct and diffuse energy within the body. Working with crystalline energy helps the body to find its natural rhythm.
$120/person, 60 min.
---
Reiki Level 1 Certification
In this first of three Reiki levels, referred to as Reiki I or "Shoden" in Japanese, you will learn the Reiki history, how to perform self-Reiki, how to give Reiki to someone else, and you will be attuned for life to the Reiki energy. Bianka Steinfeldt, Master Reiki, will take you through this two-day program using the therapeutic technique of the founder, Mikao Usui.
In order to prepare for the class and to balance your mind and body: avoid alcohol that dulls the mind, avoid high protein food that requires energy for digestion, eat fruits and vegetables that are easily digested, drink plenty of water and avoid caffeinated drinks that cause the mind to be overactive. Keep an open mind even though you may have questions. Just enjoy the experience you are giving yourself!
 $320/person, two three-hour sessions
---
Reiki Chakra Meditation
Did you know that you can meditate on the chakras with a Reiki meditation? The universal life force of Reiki provides deep relaxation, which is very helpful for the body organs. The chakras are " Wheels" of energy, which control the body organs. Upon energizing these centers, we not only heal ourselves, but also strengthen these areas. You will learn the proper hand placement for each chakra, and through guided mediation, the healing can go even further. See you in class!