Bianka Steinfeldt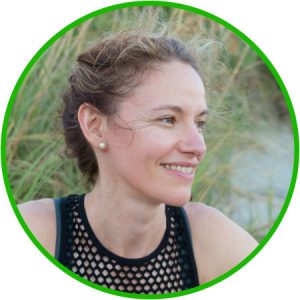 Bianka Steinfeldt, originally from Austria, started taking ballet and movement classes when she was 6 years old. She danced for the cities of Bregenz, Dornbirn and Vienna. Following injuries caused from gymnastics, skiing, and dancing, Bianka turned to Pilates to rehabilitate her body. Her experience has shown that "movement heals."
She is PAX Kamaryt KEG and Power Pilates certified for yoga and Pilates mat. After moving to the US, Bianka discovered Power Pilates—using the classical Pilates method with a flow. She received her beginner mat, intermediate mat and full equipment certification. Not stopping there, she went on in May 2012 to start a 2-year Master Mentor Program with Lolita San Miguel and finished with success. Then she traveled to Monchengladbach, Germany, the hometown of Joseph Pilates.
She is always seeking out a new challenge, which allows her to be on the cutting edge and enables her to be creative and innovative as she shares her extensive knowledge and passion for Pilates with her clients. Bianka is also interested in bodywork and got the Jump Board M.A.T. as well as Reiki Level 2 in 2011. If she is not teaching in Florida, you can find her teaching on the Holistic Holiday at Sea cruise, where she has shared her knowledge for 7 years. She is also traveling to Europe to lead a workshop, and from there her next stop is England.
"Whatever the mind can conceive it can achieve."
---
Pilates, Level 1
Incorporating the fundamentals of Pilates, this class follows the classical beginner mat order, created by Joseph Pilates, and is appropriate for all students. We stick to his system—why mess with the best? It has been around for over 88 years!
We all know that any real program designed to make a serious change must go straight to the core! This mat Pilates class will teach you the fundamental Pilates work, using your body weight for resistance, as well as the classical language used in this style of Pilates. Your body alignments will improve, thus enhancing breathing, circulation, flexibility, balance, muscle tone, energy and mental concentration.
Pilates also helps with prevention of and recovery from injuries by letting your mind and body connect with every breath and movement.
---
Healing Movement
Healing movement consists of breathing exercises and slow, gentle movements coordinated with breath and visualization. It is a mind-body technique in which we will practice:
Moving with Awareness: Movement as meditation.
Breathing Intentionally: All healing starts with relaxation. Breathing is the simplest way to get there.
Moving in Slow Motion: To let bad habits go, you need first to see/feel them.
No Pain Means More Gain: Moving without pain is the goal.
Allowing Energy to Flow: We are energy.
Moving in Circles and Spirals: Most of the major joints are "circles".
Balancing Your Body
---
ELDOA – Myofascial Stretching
"ELDOA" is a French acronym that translates to Longitudinal Stretching with Osteo-Articular Decoaptation (Myofascial Stretch). The Eldoa method, which was created by world-renowned osteopath Guy Voyer DO, consists of postures that target specific joints or spinal segments in order to relieve pressure and restore blood flow. Benefits include: increased flexibility, improved muscle performance and tone, reduced stress, reduced joint inflammation, improved posture, relief of chronic and acute back pain, improved awareness and overall wellness.
---
Breath for Life Breathing Workshop
"Breathing is the first act of life and the last one." – Joseph H. Pilates
Breathe and stretch into those tense places in your body, so that you can feel open and free. This class is designed to help get you out of your head and into your body by learning to move with your breath. You will learn the fundamentals and proper alignment of beneficial eldoa, yoga and Pilates poses to stretch and strengthen your muscles from the inside out. You will leave feeling more in tune with your body and vibrantly alive. The class will end with a short meditation. This class is suitable for all levels.
---
Reiki Meditation
The two-in-one Reiki meditation technique deftly combines the healing powers of both meditation and Reiki, which can generate balance between body and mind, such as yoga, tai chi and quantum touch, to name a few. All of them employ some form of meditation as an important component for treatment at the physical, mental and emotional levels. What keeps Reiki meditation apart from other meditation forms is its unique ability to strengthen the inner healing capability of the practitioner, you.
Mikao Usui revived the ancient art of tapping into the universal life force energy for healing known as Reiki. In his Reiki practice and teachings, Usui believes in the importance of meditation. In fact, he often used Gassho (hands held in prayer position) meditation as a means to pass the ability to channel Reiki to the practitioner.
---
Private Pilates Mat Work
A private or semi-private mat work Pilates session is intended to train the individual in proper form and alignment in specially tailored exercises. If you are healthy and fit, one-on- one training can help you go to the next level! If you have neck, back, shoulder, hip, knee or ankle problems, have had recent surgery, osteoporosis or other medical concerns, a personalized Pilates program can be an excellent way to help you to get back to optimal health. Some props such as magic circle, fitness ball, small ball, foam roll, light weight and tera band will be used.
$125/person, 60 min.
$150/couple, 60 min.
---
Private Posture Alignment Session
In this session, we will take a closer look at your posture from your feet to your head. Bianka will help you to understand your body better and "reprogram" it with customized exercise and fitness techniques, thus relieving pain and allowing you to function better in daily life.
I work with clients who:
are limited by pain or discomfort when working out
want to improve performance in everyday life
are recently discharged from surgery or physical therapy and wish to safely return to an exercise program
I am invested in helping you reach your physical fitness goals. This means improving your strength, endurance and flexibility while ensuring healthier patterns in your everyday life.
$125.00/person, 60 min.
$150.00/couple, 60 min.
---
Reiki Treatment with Crystals
Balance YOUR healing energy with Reiki and crystals. Reiki was developed over 100 years ago in Japan. Reiki treatments replenish, re-awaken and balance the natural healing energy of the body. Reiki nourishes all parts of you: body, mind, and spirit, which can become weakened due to stress, poor diet, emotional attachments and other issues.
Crystals have been used for healing throughout history. Crystals work with the human energy field and can move, absorb, focus, direct and diffuse energy within the body. Working with crystalline energy helps the body to find its natural rhythm.
$120/person, 60 min.