Alese Jones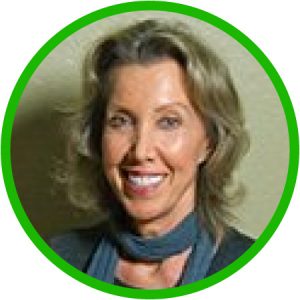 Alese Jones received her teacher training in 1982 from Swami Satchidananda's Integral Yoga Certification. Since then she has studied extensively with Sarah Powers from whom she received her Yin/Mindfulness training. She is also certified in Ashtanga, Primary Series with David Swensen.
Alese's teaching is grounded in over 25 years of experience in asana practice and 10 years in meditation. She also holds a BFA in Dance from New York University. Her offering is to help students come to experience a uniquely personal space in which to both begin and deepen a practice of self-discovery and ultimately freedom. Alese is dedicated to sharing these practices that cultivate joy, wonder, expansiveness and the boundless nature of the heart. She offers private and group classes and workshops, in service to a conscious life awakening to its full potential.
A 36-year vegan, Alese currently teaches at True North Health Center in Santa Rosa, California, and is married to Dr. Michael Klaper.
---
Chair Yoga
Chair yoga is one of the gentlest and safest forms of yoga available today. It is easy on the body and yet offers the same body-mind benefits of a traditional yoga class, including reduced stress and enhanced relaxation. If you are experiencing physical limitations or don't want to get down on the floor, this is the class for you. Postures and gentle stretches are done sitting or standing with the support of a chair for balance.
---
Yin/Restorative Yoga - All Levels
Release, relax, renew. Allow your body to be supported (by bolsters, blocks, blankets, the earth) for the deepest of relaxation. All levels are welcome to come and completely unwind. Be prepared to quiet your mind while you recharge your body. We will be holding poses to release connective tissue while sitting and/or lying down. Yin Yoga is a bridge between yoga and meditation. We will be combining restorative and yin poses for this quiet practice of inner reflection.
---
Meditation - All Levels
It is no secret that meditation has so many benefits – stress reduction, lowering of blood pressure, remembering who you are, etc. In this hour of alternating silence with some gentle guidance, we will create some "headspace" so that the mind and heart can live with more freedom of expression. Meditation is simply being aware of being aware. Alese will teach you easy techniques that take you out of your head and into the space of the heart.