Warren Kramer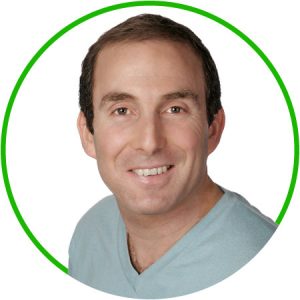 Warren Kramer is an internationally recognized macrobiotic counselor, lecturer and cooking teacher with over 30 years of experience. He has guided thousands of people back to health over the years. Warren is a faculty member of the Kushi Institute and the Strengthening Health Institute. He is also a member of the Macrobiotic Educators Association. Warren teaches the macrobiotic approach to health and wellness, including principles of food selection and preparation, exercise, work and personal relationships.
Warren was a traveling cook for six years working privately with cancer patients throughout the world. He currently teaches in nine cities throughout the U.S. and internationally. Warren and his wife run the Macrobiotic Center of New England. He assisted Michio Kushi for over 10 years in Boston where he lives. Warren and Fatim have a son, Adam.
---
Straight Bowel Talk
Everything you wanted to know about healthy elimination and more! The process of life is taking in nourishment and getting rid of what we don't use or need. If we can't eliminate what we don't utilize, health problems develop that are both physical and emotional in nature. We will discuss what in fact we "consume" day-to-day, diagnosing digestive problems, what is healthy and normal elimination, as well as food, remedies and self-healing techniques to improve digestion.
---
Demystifying Macrobiotics: What's in It for Me?
The macrobiotic approach to health and wellness is so much more than just a healthy way to eat. It is often referred to as the hidden jewel in the health world, as countless numbers of people have transformed their health and lives by embracing this way of eating and living. Hippocrates, the father of modern medicine, was one of the first people to use the word "macrobios" or great life. The image that macrobiotics has had of just being a brown rice, miso soup and steamed kale diet has shifted. There are numerous unique aspects to the macrobiotic approach that make it so effective in promoting health and harmony in day to day life. Warren will clarify what macrobiotics is about and how it can powerfully impact your life!
---
Sweet Seduction: How and Why to Lick the Sugar Habit (and the Importance of the Sweet Taste)
Recent reports indicate that sugar consumption in the U.S. is up to 158 pounds per person each year. Soda consumption is at 60 gallons per person annually. Sugar has been linked to more health problems than any other substance on the planet. It has been proven to be more addictive than cocaine. It is one of the leading causes of obesity, diabetes, memory loss, fatigue, bone issues, joint pain, yeast issues, tooth decay and so many more health problems. Warren gives insight into how to break free from the sugar addiction once and for all. This natural approach is not based on having will power or discipline; it is about balance and the "right" sweet.
---
Temper, Temper: Loving Your Liver for Deep Healing
In Traditional Chinese Medicine, the liver governs a woman's body as well as influences men's prostate health. Stagnation in the liver leads to a host of health issues including: hot flashes/heat in the body, irregular and painful menstruation, PMS, fibroids, breast health issues, eye problems, headaches, joint pain, irritability and many other common health concerns in modern society. Warren will discuss: how to diagnose liver health, lifestyle factors to support the liver and specific food and natural remedies that nourish this vital organ. Your liver will be happy you attended this class!
---
What Do Yin and Yang Have to Do with Me? Everything!
Yin and Yang are the complementary and antagonistic forces or qualities found in all objects and processes in the universe. The application of this fundamental principle can make balancing our daily lives that much easier. Warren will lead a fun, thought-provoking, interactive lecture and discussion where we look at many ways yin and yang can be seen and applied in our own daily lives. We will apply this principle to food choices, cooking styles, day to day health condition, various health problems and much more. This can support anyone interested in creating strong health and vitality.
---
Overeating: How and Why to Eat Less
Taking in more than what we need is an imbalance. Overeating is the single most harmful lifestyle habit most people have in common. Eventually this habit makes us hard and rigid inside, causing us to lose our flexibility and making us acidic and fatigued. Many health issues are impossible to heal as long as overeating is continued, as it simply leads to excess. Even good quality food can poison us if we take in too much of it. A very poignant, powerful session.
---
Group Consultation: Traditional Eastern Medicine Diagnosis
This is an incredible opportunity to gain insight into your own specific condition and health concerns. At the same time, it is a unique study session where you will get the opportunity to see how an experienced macrobiotic counselor uses traditional Eastern medicine diagnosis to make specific recommendations for each person. Food, remedies and lifestyle will be addressed for each participant.
Each person will complete a one page health history form that Warren will review prior to the session, and your questions will be answered at the meeting. Please note that individuals who may have a health concern of a more serious nature might consider looking into doing a private, one-on-one consultation for the most personalized advice and attention.
$175/person, 2 hrs. 45 min.
Space is limited to max. 15 participants.
---
Macrobiotic Consultation
A one-on-one meeting to discuss your particular needs and to receive individualized recommendations to strengthen or regain your health. Using visual diagnosis (hands, face and feet), Warren will determine what areas need improvement in addition to reviewing your health history form. You will receive a bound recipe book with personalized suggestions in diet, home remedies, exercise and lifestyle.
$350/person, 90 min. (revisit within 1 year $300, 75 min.)
$650/couple, 2 hrs. (revisit within 1 year $550, 90 min.)